If you hadn't heard, we're on the hunt for the golden yule.
In last week's episode we tasted a yule log that we can now reveal was from Tesco. It scored a pretty mediocre 5.1 out of 10 – an average of the ratings from the Interactive Workshops team. We've rounded that up from 5.08 too. Every little helps.
In the second episode of our search for the perfect yule log, we find a stronger contender for the title.
On the face of it, a very similar log. But under the hood (or should that be bark?), a better performance. The whole team rated this mystery log higher.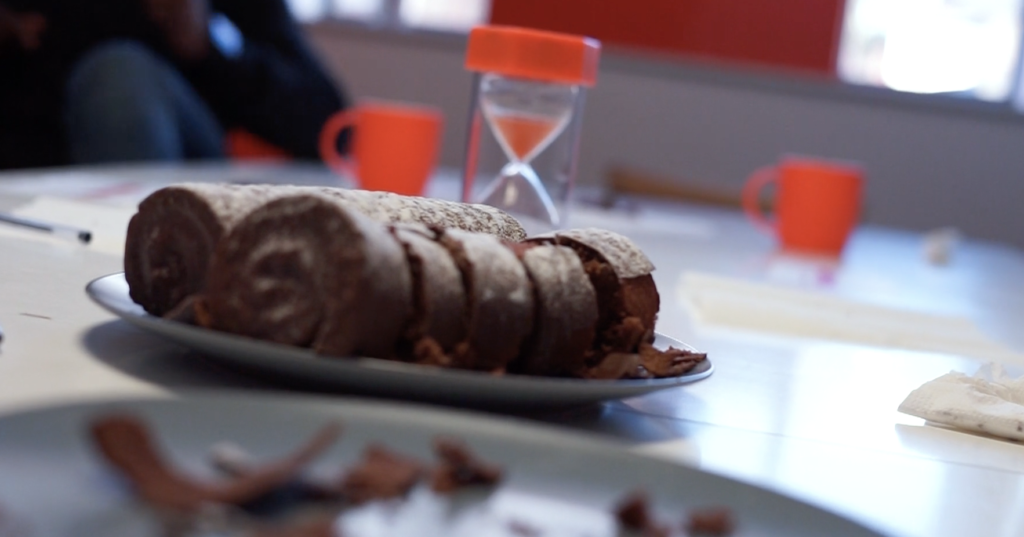 'Less chalky nastiness'
With two of our newest staff, Tinashe and Rosie, contributing to the discussion, it's a reminder of how quickly IW has grown. Onboarding to grow a business is difficult. But here are two thriving members of the team, debating important matters like how this yule log has less 'chalky nastiness' than last week's log, yet lacks the holly leaf decoration we so crave.
…Where could this one be from?