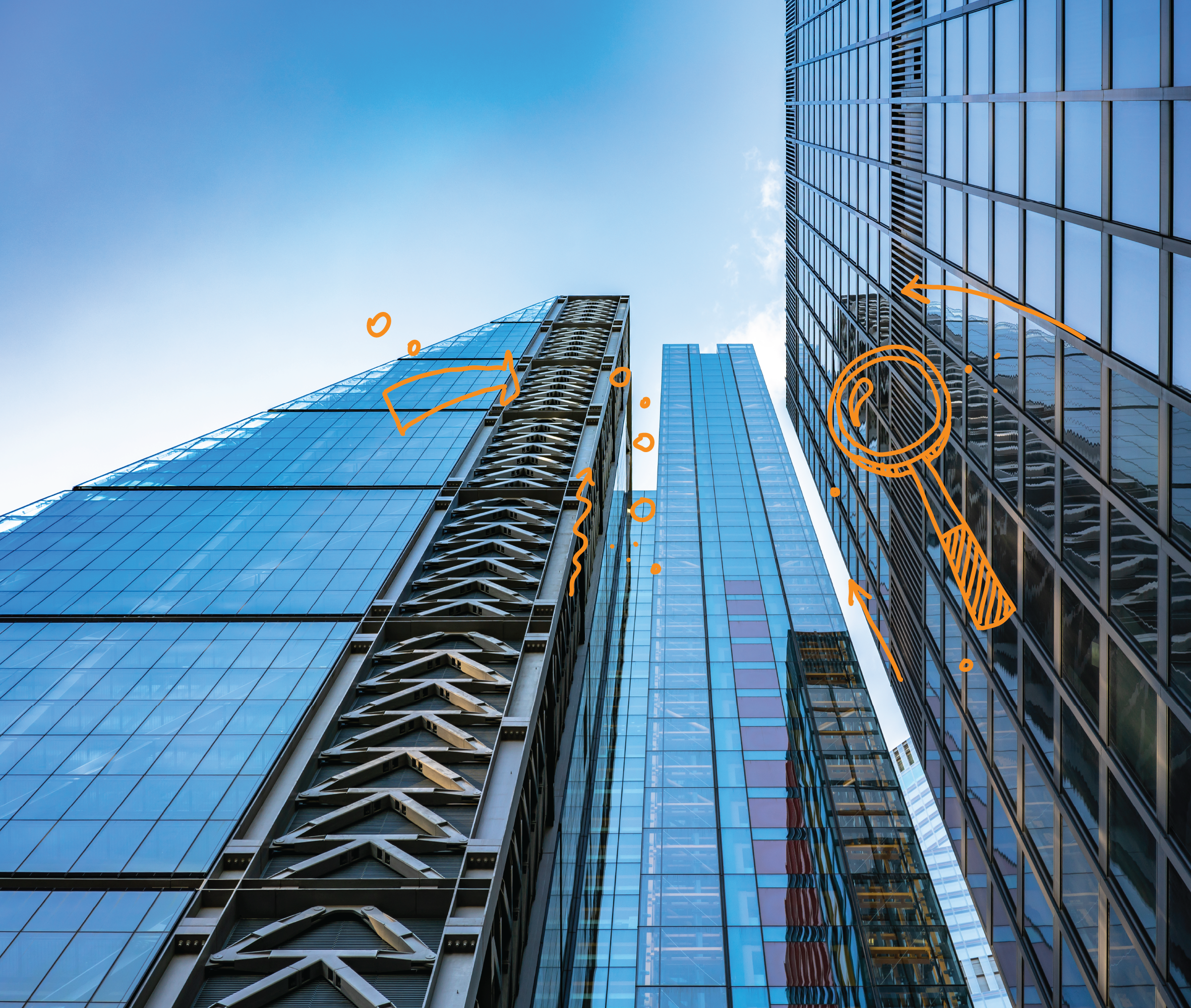 2023
What a team. We're reminded of the pleasure it is to work with the brilliant people, leaders, teams, and organisations we call clients, friends and partners. Goals are set. Strategy defined.
Ready for the next intriguing work adventures, we have a quiet (and occasionally very loud) confidence that this could be the best year yet.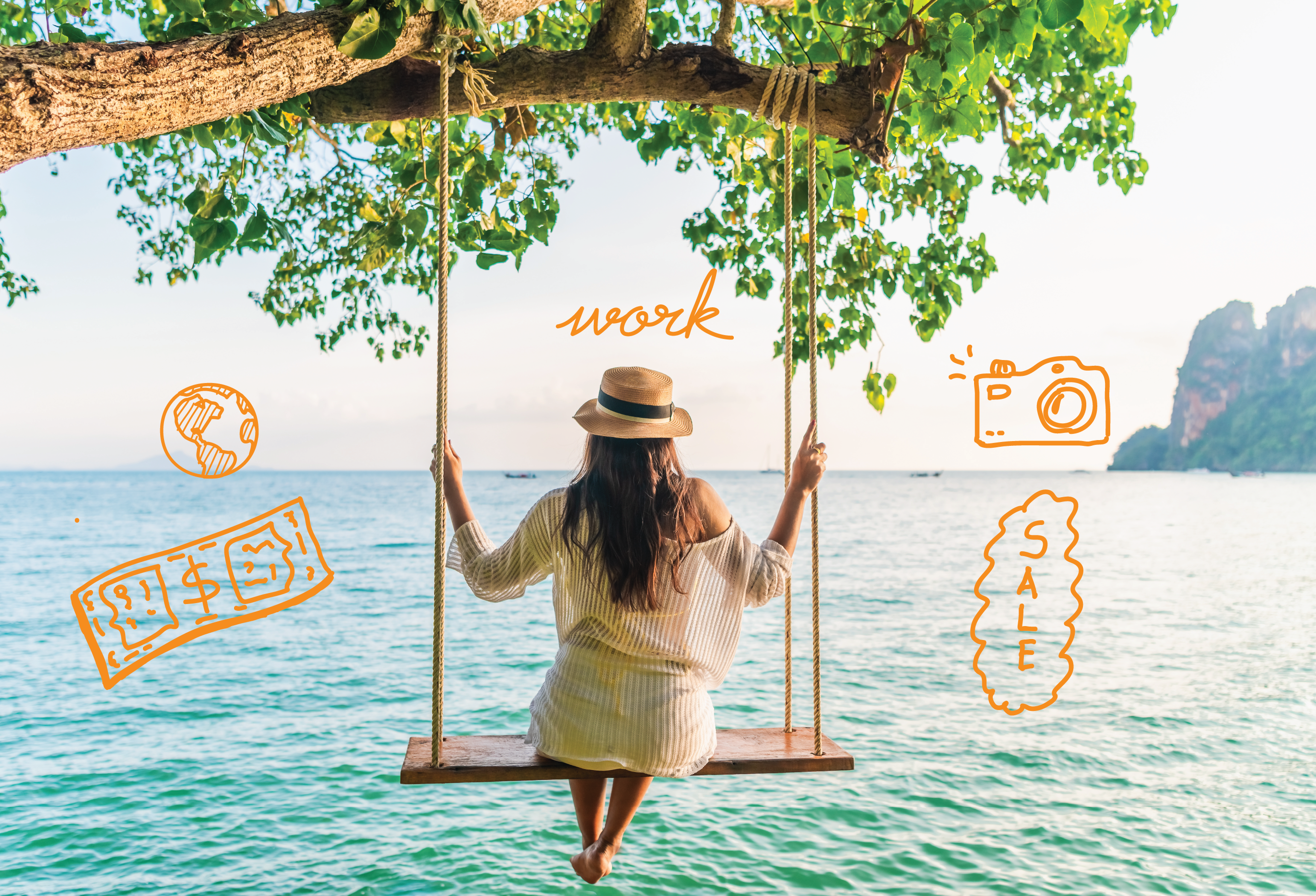 2022
New York, New York! We start the year in a brand new territory, bringing Cody on board as President of our New York office. A bold step on both sides of the pond.
Our offering shifts from project-by-project to Learning and Development as a Service. Cisco, Slack and more clients reap the benefits of a partnership approach. A monthly subscription model puts the focus on producing a tonne of exceptional learning assets.
We keep growing. Liz stops acting like she works for us, and starts working for us. Leila seems to have all the relational spark we need. Jess brings abundant creativity. Rachel brings nearly a decade in education experience to become our latest in breakthrough talent.
Larson and Chris spend the summer in New York to catalyse IWNY from lone wolf Cody to a team. MRC Global also adopt the partnership approach, which has us in hard hats in Houston. Larson starts the year leading the Studio and ends the year leading clients with smart design thinking. One to watch. Whatever London can do, New York will surely follow, so IWNY hire a Rachel with a background in education too. Zach adds Graphic Design skills in a whole new time zone.
Back in London, the "quieter summer" this year looked like our biggest July ever. The Studio grows to accommodate the ever-high demand on stunning visual resources. We expand our digital capabilities with Connor joining EdTech. Gaby goes from Animator to leader of Animation corner. Cilian joins, giving us another animator and IW cartoon strips. Sam joins as Head of Story to boost our video production. More people worked in the Studio in summer 2022 than in the whole company in summer 2021.
Memorable projects include delivering M&S' biggest staff initiative of the year and taking flights to Barcelona to run a Sales Manager programme for Active International… backwards. We add Premier League football club to the client roster as we help Brentford FC create moments that wow their fans.
Not content with all of the above, we open up a brand new office to expand our footprint at The Barrelyard, Shepherd's Bush. Our new base includes a brand new hireable space in West London for workshops, meetings and events. We throw an opening party and admire our latest design hire Sanda's mural hand-painted by practically the whole team.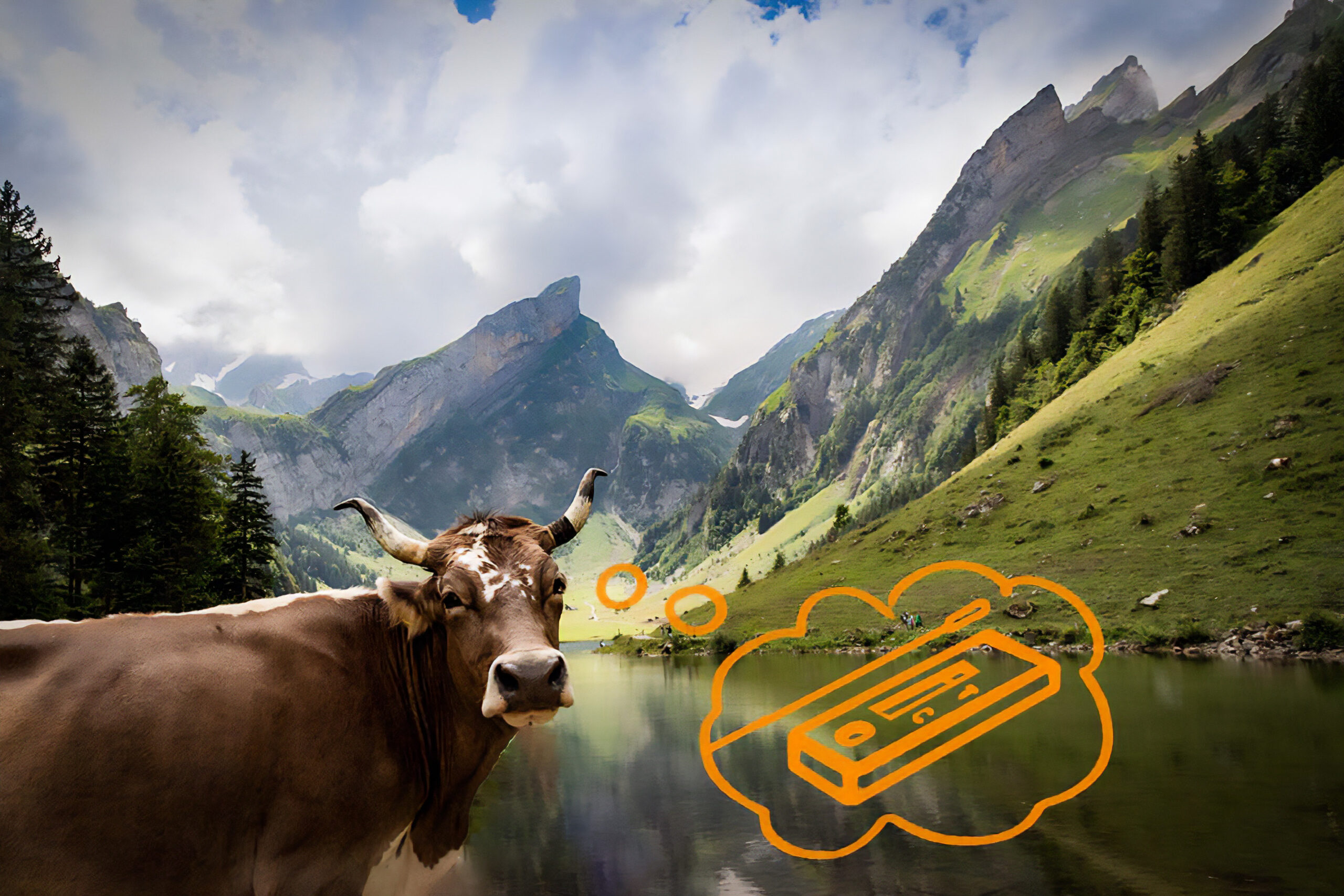 2021
The year office life returned. Whilst 2020's homeworking proved how productive a disparate team could be (very, it turns out), 2021 proved how much the joy of working together had been missed. It's chemical. We're designed to work alongside each other. We double down on the time together by making frequent use of the local Brew Dog bar, Puttshack Westfield and the local 5-a-side football pitch.
Flights were also back on the cards, so trips to Dubai and Switzerland followed. It's a thrill to pick up the passport and see our clients again. Sports marketing becomes our new favourite way to meet L&D leaders and entertain clients, as we share our VIP passes to watch Premier League football at the new Brentford Community Stadium.
We bolster our list of clients with Baloise and Cisco climbing aboard. Naturally, we grow the team to handle the workload, with two new producers, James and Tiff, bringing experience from the worlds of sales management and TV presenting respectively. Karen goes from her strategic backseat to hurtling down the delivery motorway. The IW Studio also gains the technical wizardry of web developer, Ross, and the astute creativity of illustrator Emily. (Our company stance is that you can never have too many Emilys.) George joins on a placement and immediately starts pulling the strings, organising our company strategy days. Pocket rocket Milly swaps a marketing agency for our L&D agency whilst Gaby supercharges the studio's capability to animate. Mara and David wow us with their graphic design skills and we hire them too. Not done hiring yet, we round out the year hiring our new favourite American, Blair. We get the feeling we're building something special.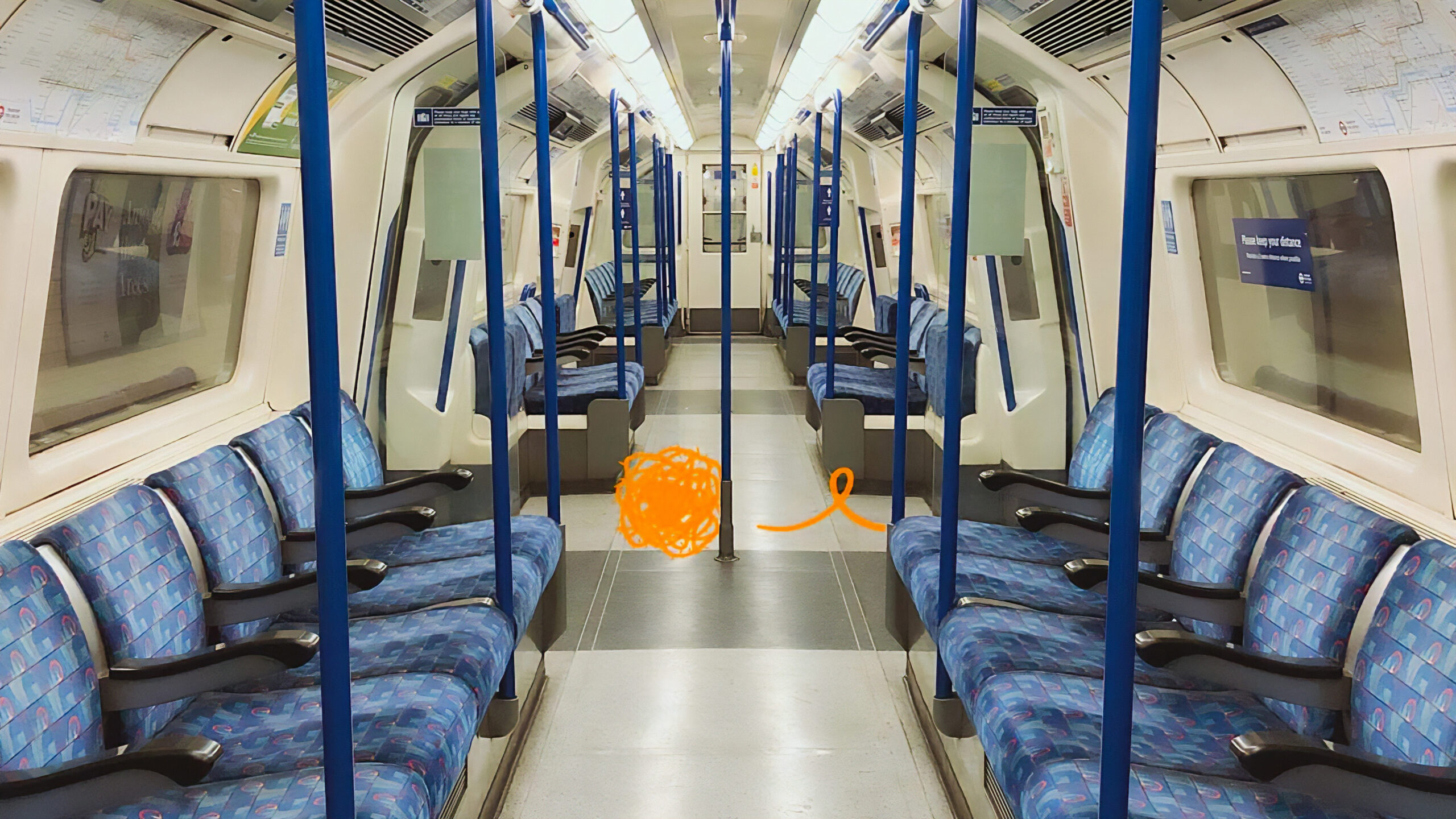 2020
Well, well. Every good story needs twists and turns. Just ask Andy. He has been flying the world delivering storytelling training for Red Bull and Decision Resources Group amongst others. Our 2020 strategy was exciting: "A year of consolidation". We did consolidate… to our home offices and bedrooms for months whilst a global pandemic swept in.
Johnny is an optimist and reminded us to think "What's good about this problem?". It seemed like nothing really. Yet we quickly realised there had never been a more open time for innovation. And then…
We pivoted to online delivery, normally part of the repertoire but not for heavy lifting. Yet it worked, with extra coaching and smaller group sizes.
We expanded our reach and range of clients as a crisis created a truly collaborative vibe and the world helped each other.
We launched PlayBook – "Unlimited Live Learning for Everyone."
We exploded our global reach with almost 200 leaders participating in live events from some massive organisations including Airbus, Bloomberg, Samsung and Verizon.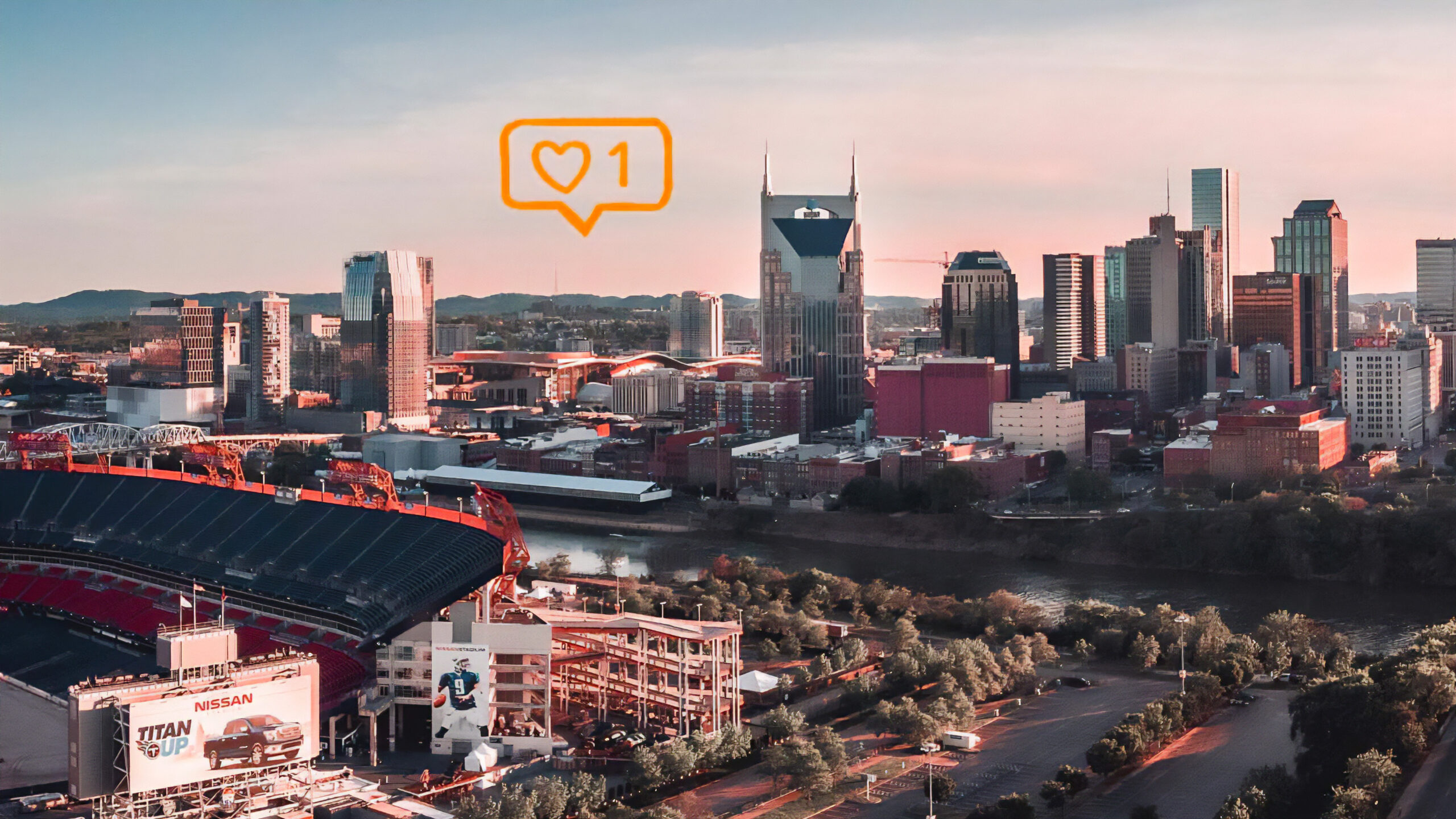 2019
Our best talent takes on our biggest clients. The team go from London to deliver in Tolouse, Berlin, Madrid, Lucerne, New York, Nashville and Cheltenham. Em and Tinashe step up. Susan hits 50+ flights in the year. We win a gold award (1st place) for commercially focused leadership development.
The team spends a weekend in Como. Feels like family. We decide the title 'Consultant' is boring, and rename ourselves to Producers. It fits.
We write a teambuilding book as a team – 'Team By Team' (in a day) and run a Team By Team LIVE event, where business leaders wrote a book with us (in an hour). We've now worked with clients globally to write about eight books.
We launch TeamBooster – subscription-based L&D for fast growth teams and companies – and we grow in experience in FinTech, EdTech and the whole VC funded start up/scale up culture.
We gain office space by moving upstairs in the OrganWorks. Rosie nearly has a breakdown when Jonna leads an hour-and-a-half office move four days early. Then we all go and play rounders.
Our 'Secret Lives' are revealed as we start making a film going behind the scenes on each member of the company.
After a second office move, we experiment with co-working for too long… I mean… two months. Jonna spends the second half of the year escaping to 'The Barrel Yard', which, as it turns out, is not a secret whiskey club–but the home of our new office.
After a year like no other we finish with two days in a West Sussex cottage remembering the highs and lows of the year, thrashing out a 2020 strategy and hitting the hot tub. The year hasn't been eventful enough, so we get another office move done the day before the Christmas holidays. A new home for IW!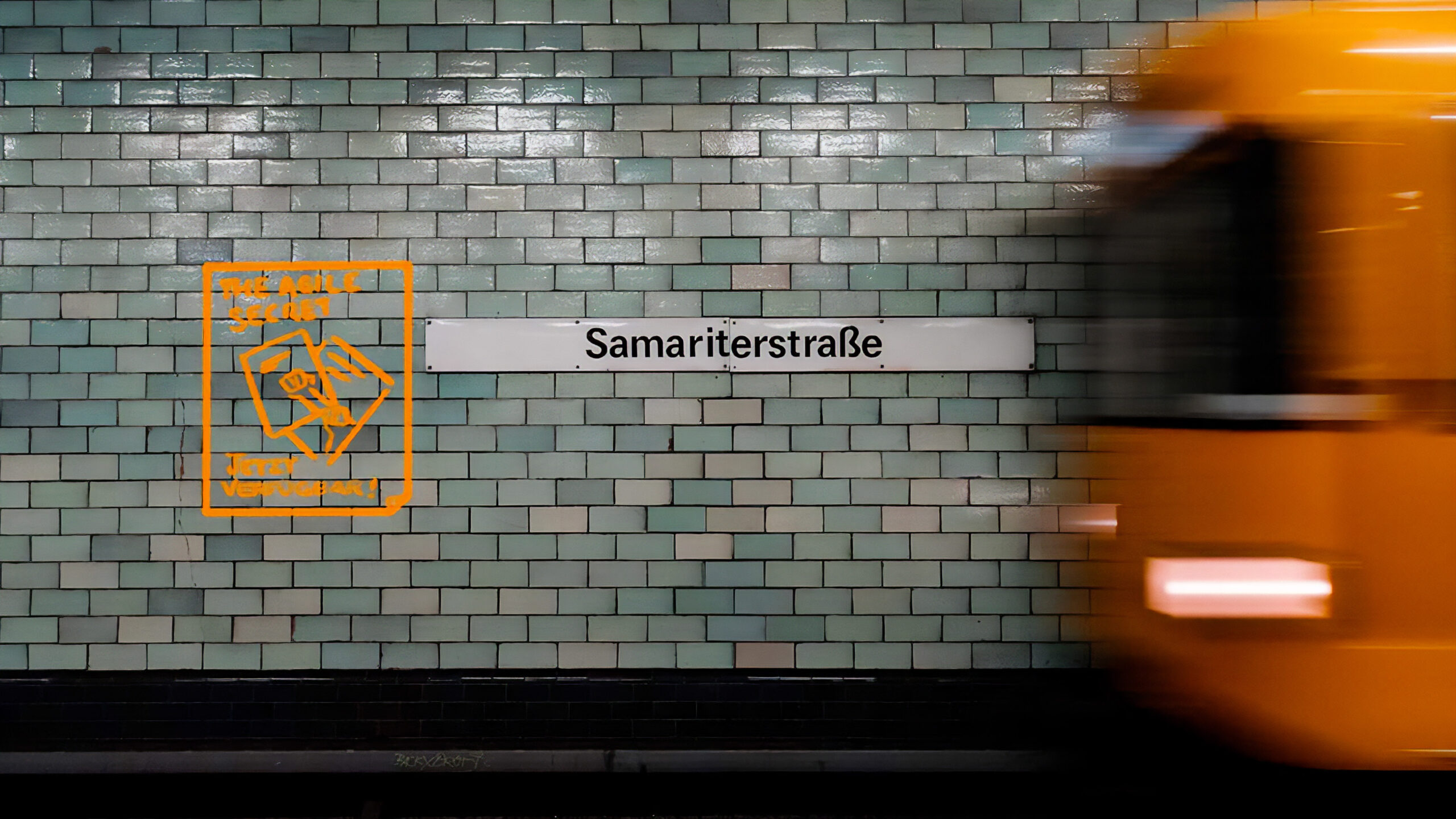 2018
A year to remember. After a wild strategy day where we decide to "go for it" the whole business explodes. Phrase of the year: 'Grow to Grow'. All credit to our glorious NED Karen.
World tours to amazing places are now the norm. Nathan and Susan spend a lot of time in Switzerland at the café by the lake. Simon tours Asia again. Nearly everybody goes to Berlin. Andy plays golf in Thailand with his own caddie. We get a proper home for the first time at The Organ Works. We invest in amazing breakthrough talent and grow from around 10 to over 20 people. We practice what we preach on goals, process, performance and revenue grows by 45%. We discover that when your talent pool grows, your client pool follows suit. Airbus, Chubb Insurance, IPSOS, HFEA, AON, SPARK 44, Edelman and others join the IW stable. We launch IW Studio, hiring experts in design, digital media and marketing to ensure everything we do looks razor sharp.
We complete a broader range of work impacting culture, leadership and strategy. We develop the courage to be more ambitious with our programme design; running even more challenging multi-day, multi-site programmes. We get bigger, better and more measurable results. We get more bold with our claims too, releasing new format for our case studies to help achieve a new goal: to be the most loved, highest performing learning innovation agency. Two of our team become parents for the first time, we get Slack and Jonna writes a book. What a year!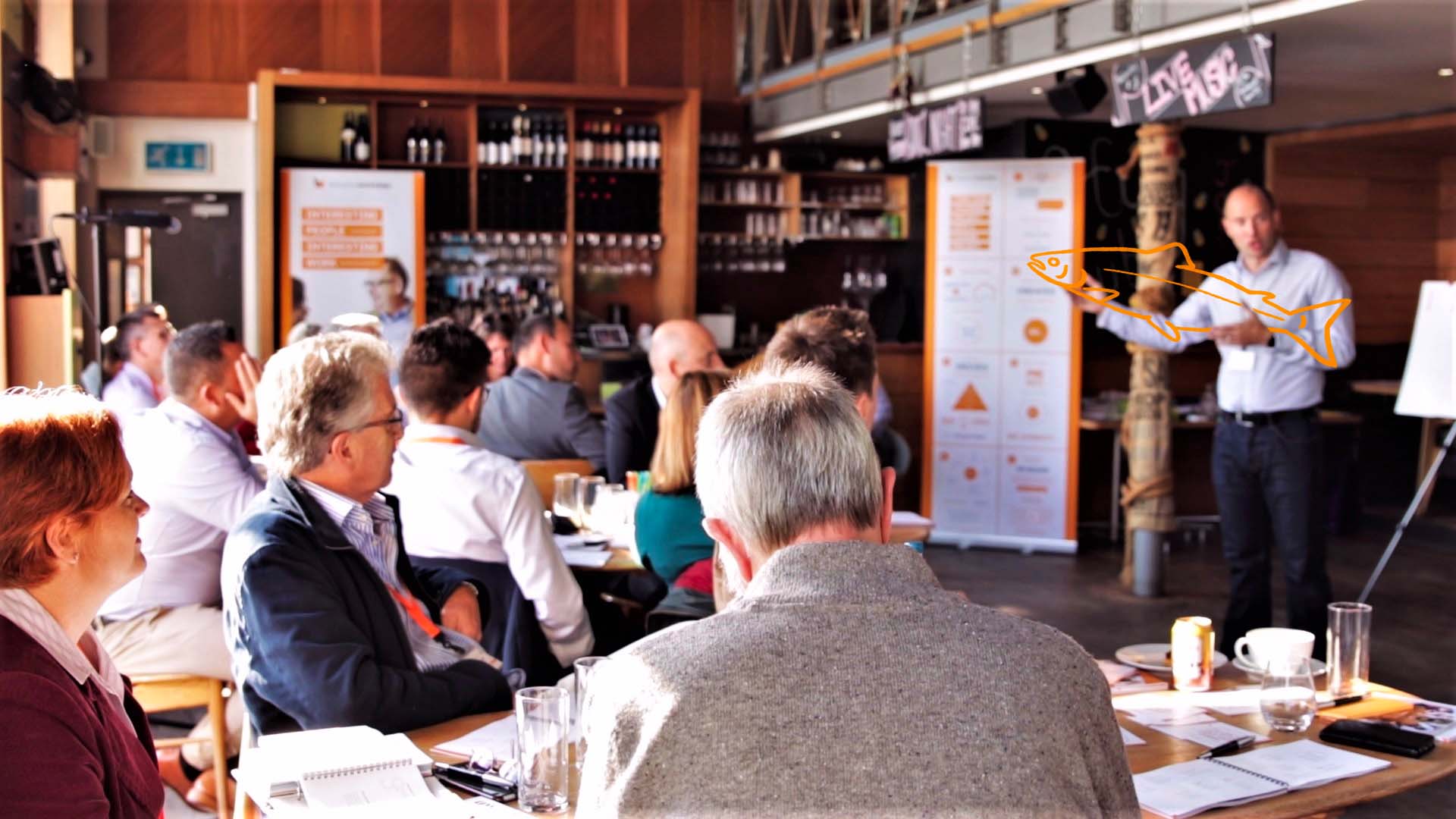 2017
We deliver a huge "world tour" leadership programme – three continents in two weeks. We deliver another massive sales boot camp. And that's before the end of February. Our Savills Inspire programme has turned from two days into a full year at the request of the participants. We become ILM accredited. People can earn badges! An IW south coast office opens up to further exploit UK opportunity. Oerlikon, Spirax-Sarco, and others come into the fold. There are something like 10 people working here, but with all the travel, no one really knows. Andy now also leads on Red Bull's global storytelling programme. Learning as events. We start making films. Digital.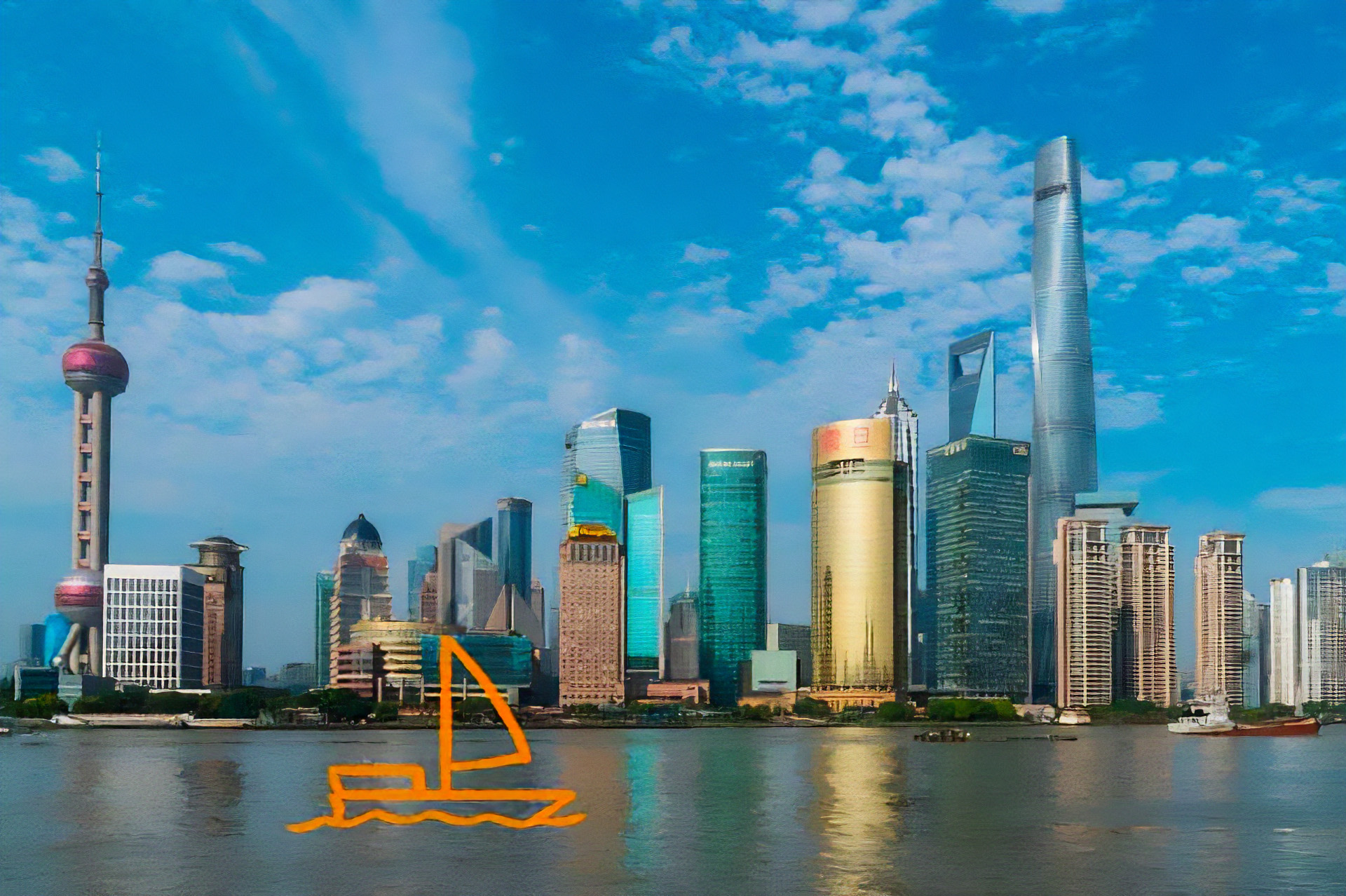 2016
We find ourselves repeatedly working directly with business units, not just Learning and HR teams. It's a big move, towards becoming a consulting model, not just a training supplier. We win a huge sales management development project in Southeast Asia involving hands-on "world tour" trips to multiple countries, multiple times. Then do the same in India. And did someone say "Red Bull"? Andy leads their global culture programme and visits some pretty exotic locations. The team is flying round like billy-o. Rolls-Royce join the fun. We decide not to bother with a massive office. But we are too big for a kitchen. We start meeting when we need to, in great London locations from Kings Cross to the City. Even occasionally in Chiswick.
2015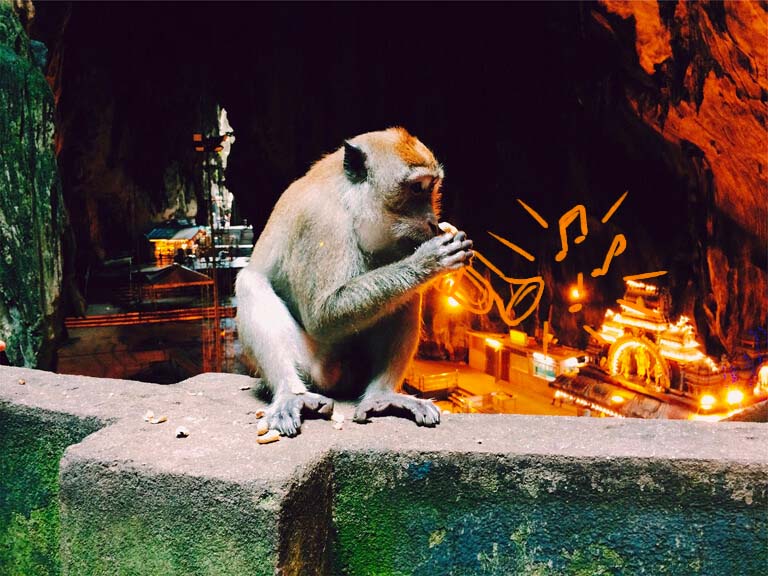 Savills kicks off big time. This is also definitely "magazine year". Our graphics squad totally overhauls our look and feel, whilst the consulting teams up their journalistic game. We become writers! Our first magazine project is a success. The second precipitates an order of 1000 magazines. We scope out our first ever assessed sales programme, and design it inside 28 days, for a three-week delivery in Vietnam, for 30 people. It's a breeze. Hello, big projects: we can handle you.
2014
Savills invites us to pitch for our most strategic programme yet. A full suite, senior management and development programme. We prepare, we pitch, we win. Yikes. Now we have to deliver on our ideas. Our accountant keeps asking what the strategy is for the business. We say; 'interesting work with interesting people'. Financial credentials expand with BlueBay Asset Management.
2013
Jeddah, Riyadh, Doha, Dubai. We collect Emirates points! Great projects in our expanding global client base. We hit Guangzhou, Hong Kong, Shanghai, Sao Paolo and every country in between. A day trip to Philadelphia or Washington? No problem. Lots of train-the-trainer activity. Lots of international facilitation. Airbus Group comes along. We get invited to speak to the top 1000 BBC leaders on decision making. Lights, Camera Action and all that.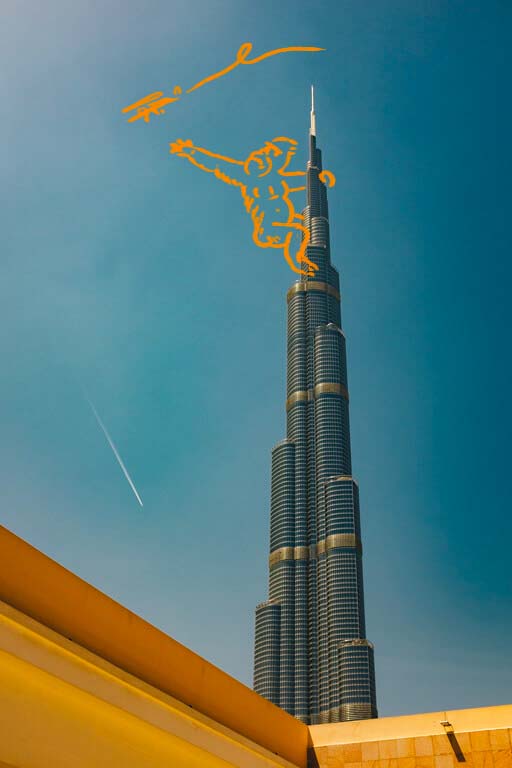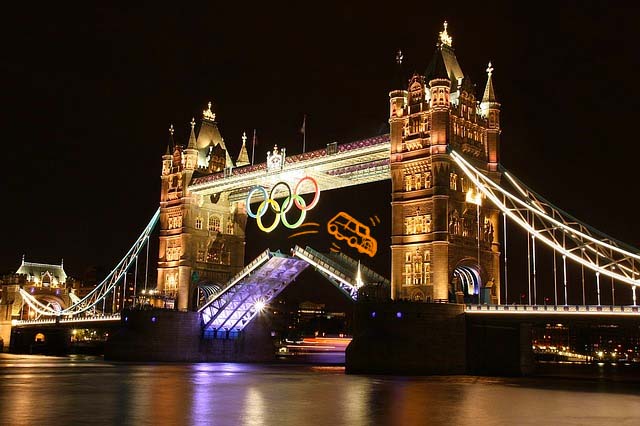 2012
London celebrates its Olympics and, to be fair, we take a few days to enjoy it. Motivated to perform by the athletes, we take on further leadership projects. We win a big, three-year contract to deliver a full suite of 20 skills and management trainings for over 5000 employees. We deliver in places like Taiwan, India. All the while maintaining the free spirit of flexible working, informality and what Andy keeps calling "holistic work-life balance". It's definitely no longer the Andy & Jonna show. It's a team thing.
2011
M&S hands us our biggest development project yet. We run bags of stuff for their international marketing team. More clients. More travel. Proliferation of topics, from personal skills, to sales, leadership, project management. We realise our capability spans all the areas because great workshops are so much more than deep content knowledge. They are about energy. Clever design. Simplicity.
2010
Busy. Whilst Jonna flies all over the world fronting delivery, Andy hammers the sales, marketing, and development roles. It's intense, and fun. Various friends help out in a freelance capacity: Chris, Sophie, Segun, Charlie. We evolve from kitchen table to loft. A mantra: "one more big client, and one more person per year" is thrown around. Let's not grow so fast we compromise on quality. Let's make everything we do fantastic. Projects arrive as far away as New Zealand, China, Sweden for BMW Group. A LinkedIn contact from a Swiss company we have never heard of called Schindler. The ball is rolling. Jonna gets stuck in LA for a week due to the Icelandic volcano. Surf's up!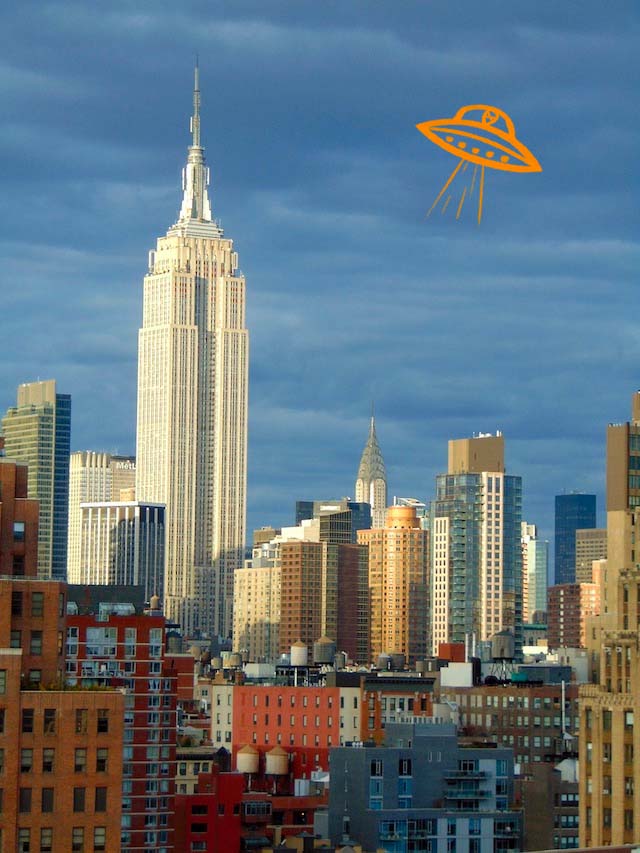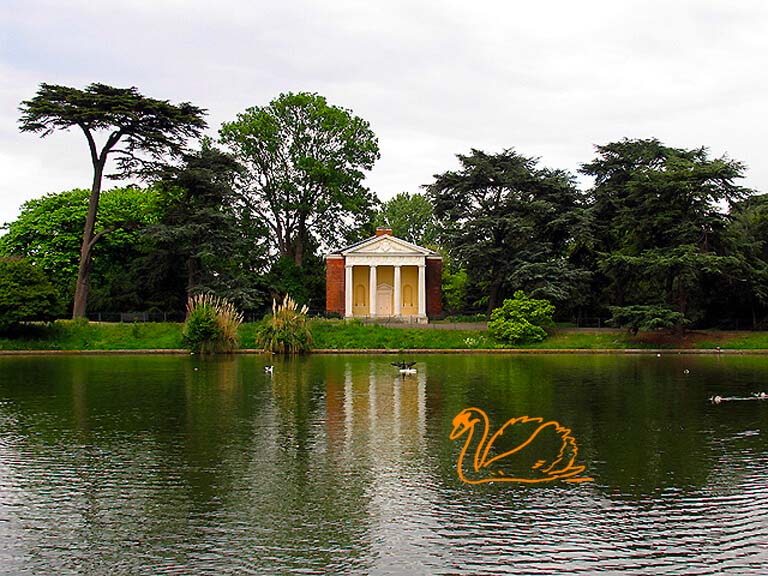 2009
Interactive Workshops is born. Why? So much work, more help needed. Andy joins to head up sales. Steph throws in her expertise. It's a kitchen table business, with walks taking place around Gunnersbury Park attempting to figure out "what kind of company do we want to be?" In essence, a design-led learning and facilitation company, who grows through effective marketing.
Prehistory
IW is born of freelancing. For five years, Jonna worked all over the world, on L&D projects as part of associate teams, and with some direct clients. These years were deemed the "work as play" years, taking a free-wheeling and low stress approach. Lots of stimulation. Lots of downtime.