I have a favorite activity in a particular leadership workshop we run frequently for one of our clients. It's a favorite because I learn something every time we run it. But also because it allows me to reflect on the best piece of feedback I've ever been given. As part of a workshop on how to give feedback, we ask participants to write down on a Post-It note the most meaningful, or most impactful piece of feedback they've ever received. They then have to stand, share it with the group, then slap that Post-It note on the wall.
And this brings me to the most meaningful piece of feedback I've ever received: "I need more Cody."
Now, let me explain that seemingly random and not very clear thought. Shortly after transferring from Hong Kong to Morristown for Schindler, I found myself as a participant in Trainer Academy. In my new role as Sales Training Manager, my team had me participate in our 3 day workshop that we ran for subject matter experts that we would pull out of the business to help us facilitate training. Facilitating the workshop was my boss, Mike, and my colleague Julie.
Mike has an engineering background, worked in project management in construction for years, did sales in the elevator industry, then found himself in L&D. Shortly before I arrived he was promoted to Director of L&D. And he was (and still is) amazing. He is one of those people who just seems to be unfairly good at everything he does. With no L&D background, he was the most natural facilitator I'd ever seen. And I was both slightly jealous but also hugely in awe, and just like the old Nike ads used to say "I [wanted] to be like Mike."
The capstone activity for Trainer Academy is a 30-minute facilitated experience we all had to lead the rest of the class through. The L&D team, and other leaders from HR, would sit in the activities, observe, assess, and then provide feedback. I chose a topic and activity that I wanted to test. I had an upcoming sales training I was designing and figured this was a great opportunity to try out a somewhat off-the-wall idea I had. And true to my new slogan, I tried to be like Mike. I copied his mannerisms, I copied his style, I copied his cadence. I did my best to emulate my new hero thinking that was the path to success. Because, hey, if he's that good, I could do worse than trying to be like him.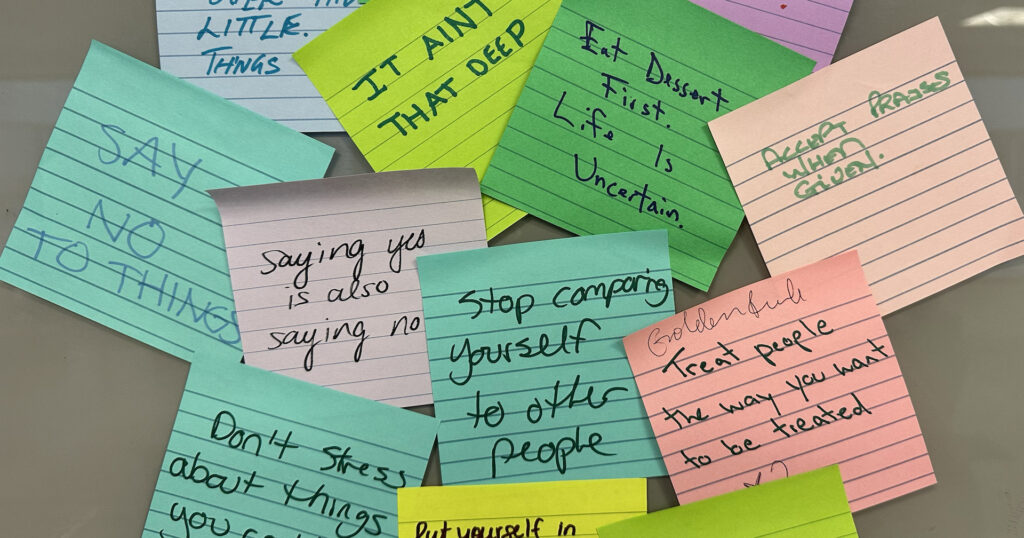 When it came time for the feedback, each assessor shared their thoughts for 2-3 minutes on things I did well as well as some things I could improve. (Honestly, I don't remember a word of it.) Until it came to the last assessor, my colleague Julie. She was neither mean nor fluffly. She was extremely short, direct and to the point. All she said was "I'm really disappointed in you. All you did was try to be like Mike. You didn't bring any of yourself to this activity. I need more Cody." And that was that.
I was stunned. I followed the rule that was set that the only acceptable answer to the feedback in this case was to respond with a courteous "thank you." But I went and sat back down and that single sentence, "I need more Cody," has become somewhat of a north star for me ever since.
While Julie demonstrated a master class in delivering feedback: short, timely, very clear, to the point, with no fillers or fluff. She also demonstrated a master class in giving meaningful feedback. It was relevant, and more importantly, it was helpful. She could have tried to spare my feelings, but in doing so she would have robbed me of the best piece of feedback I've ever received.
And what made that feedback so helpful? Her message was clear: you'll be infinitely more successful leaning on your strengths rather than trying to be something you're not. She was not saying "you do you," nor was she saying "just be yourself." She was saying "you have strengths, you have talents, you have skills, but you didn't let them shine. By trying to be like someone else, you ignored what you are good at and ignored what you bring to the table."
So, when in doubt, remember: "I need more [insert your name here]."