Business Growth
Lack of basic training and empty sales seats lead to under-performing sales teams.
The Challenge
Accurately hiring and onboarding a sales person is difficult. Mangers of small sales teams are not experts in hiring so take low risk internal hire options rather than looking externally for the best.
Sporadic hiring leaves new sales people waiting months for proper training. The difficulty of hiring undermines performance management of low performing individuals.
Without consistent regional involvement in recruitment or onboarding, individual branches make sub-optimal choices leading to a debilitating vicious circle.
Empty Seats
Sales teams typically operating with only 75% of seats filled.
No On-Time Basic Sales Training
Sales training not delivered at the point of need. Training too short, and not sufficiently detailed to hire high potential non-industry candidates.
Under Supported
Managers without the coaching skills to develop high potentials into star performers.
Improving Performance
Increasing Engagement
Business Growth
Leadership Growth
Accelerating Development
Commercial Innovation
Optimising Effectiveness
Catalysing Change
How we helped
Six months research defined the key success criteria for a sales onboarding programme as:
All countries initiated a psychometric based recruitment process to ensure applicants have good people skills.
Aligning several countries recruitment cycle produced a two week intensive initial sales training with 30 participants. The course includes all key elements to do the job: Sales skills, systems and product knowledge, legal and financial know-how.
A new user friendly capability framework was created to ensure improvement feedback was highly targeted at specific areas.
Highly skilled sales trainers provided expert assessment and performance improvement guidance. Sales managers were supported in managing the new team with visits from specialist sales management coaches at their workplace. The project implementation was completed from start to finish in three months.
The Results
50% increase in sales proposals
Improved market coverage and increased market share
Activity levels of new sales teams members are significantly higher than existing team members generating a higher volume of leads
Discounting reduced as a closing strategy
New sales team members outperform existing team members within 12 months
Improved quality of hiring enabled best sales staff to be promoted to sales manager within 12 months and improved employee engagement
Successful pilot results enabled the client to run four further programmes
Sales
45% growth in sales over five months.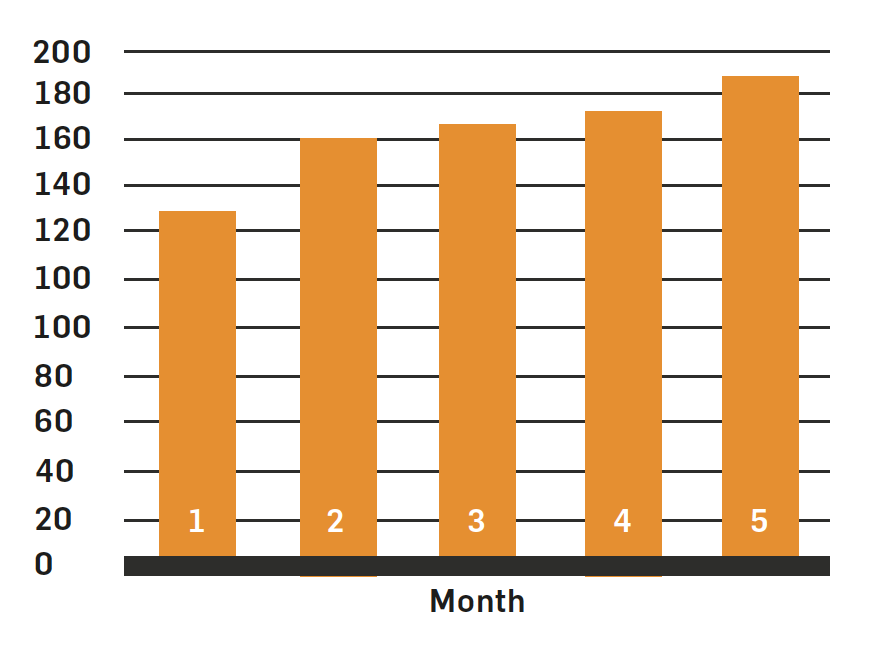 Bids Submitted
50% increase in sales proposals.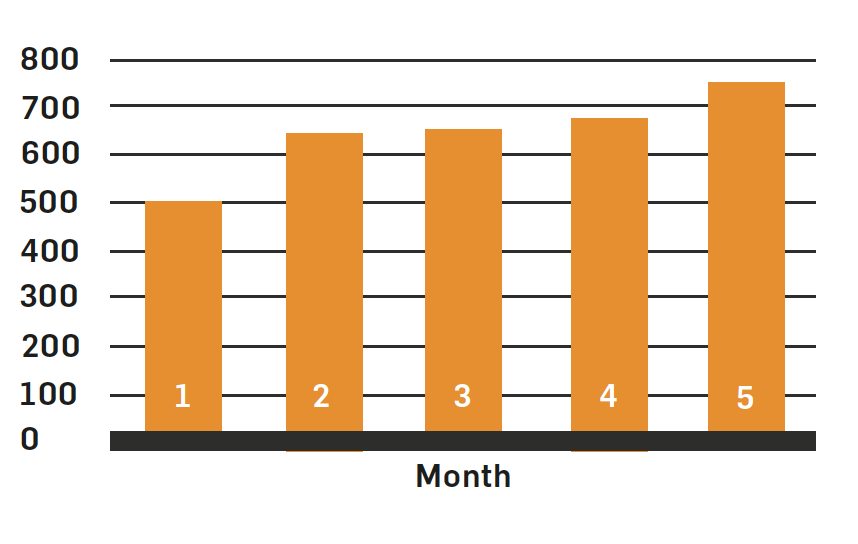 Find out more about how your organisation can benefit from working with us