Survive or thrive? How will you navigate the Festive season?
Christmas is coming! Love it or hate it, there is no escaping it. The mince pies have taken centre stage on supermarket shelves, John Lewis has released its Christmas ad and the parties have begun.
But, please, let's not panic.
How about we make this year the one where we actually emerge in January feeling rested and ready to hit the ground running rather than like a frazzled, bloated mess?!
Christmas brings with it the present buying/family juggle/family rows/pressure to have fun/pressure to BE fun/pressure to perform…you fill in the blanks and suddenly what should be a very Merry Christmas looks anything but.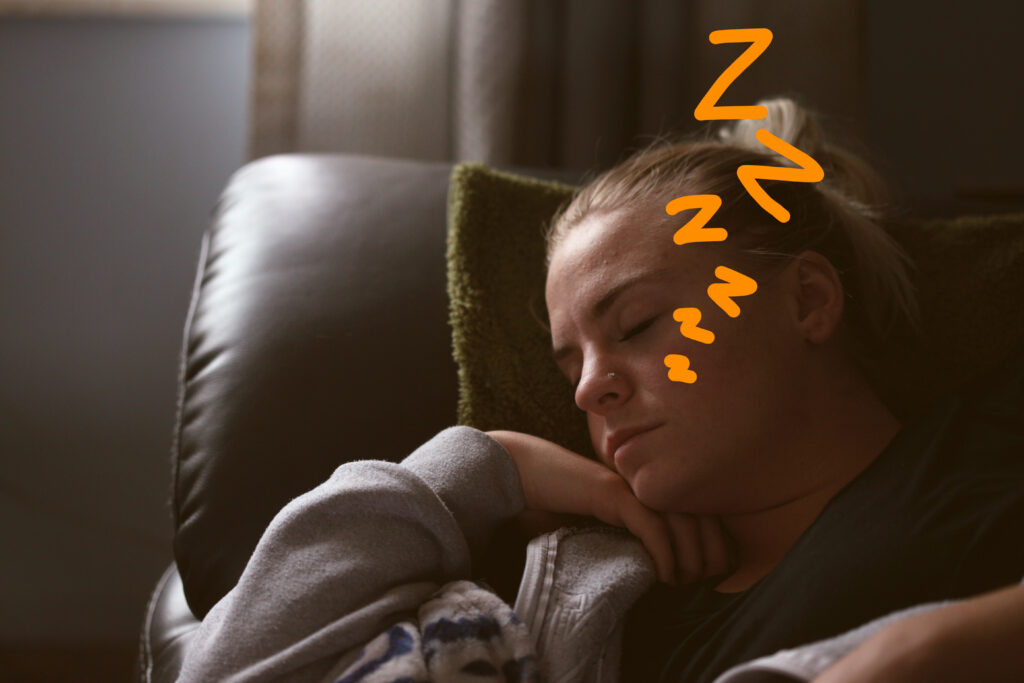 So, what can you do to make sure this year you sail through and get back to your desk feeling rested and restored? Here are some simple top tips:
Actually take time off!

Take the break – seriously. We all need time off. We all need time away from our desks, our emails AND our screens. Show as much self-control around your time off as you do about getting your work done.

The science shows taking breaks is critical. Switching off for a few days refreshes the mind and eases stress and exhaustion. According to scientists from the University of California, just 6 days away triggers genetic changes which dampen stress, boost the immune system and lower levels of proteins linked to dementia and depression.

But most importantly, when you are off, allow yourself to unwind and relax. Having the time and space just to be yourself and to do exactly what you want to do without putting on your work face is crucial. Spend time with people who make you happy and light you up – the radiators, not the drains, in your life. Spend time alone, doing and being exactly who you want to be without any guilt or shame.

Festive fuel

Yes, Christmas is a time for having fun and enjoying all the festive foods on offer – but too much of a good thing is, well, never a good thing!

Whilst it's important to relax and enjoy your food, practising the 80/20 rule can help. Enjoy the parties and nights out but, when you are at home, make sure you are still eating lots of fresh fruit and veg. Refuelling your body properly will provide you with the nutrients you've lost through drinking and late nights. Veggies are full of fibre so will help to keep you feeling full whilst looking after your gut. Including plenty of lean protein at mealtimes is also important so you don't get hungry mid-afternoon and reach for the Quality Streets!

And stay hydrated. If you are drinking more booze than usual, you should also be drinking plenty of water. Being dehydrated, even just by 2%, will make you feel sluggish and can lead to brain fog and irritability.

Keep Moving

There's no reason to ditch your normal exercise routine just because it's the holidays.

Wherever you end up over the festive period, you can always grab a pair of trainers and go for a run or a power walk. Short HIIT sessions are also a great way to get in a workout without taking up too much time. One study compared the calories burned during 30 minutes each of HIIT, weight training, running and biking. The researchers found that the HIIT session burned 25-30% more calories than the other forms of exercise.

Moments of calm

Christmas can be a crazy time, but we all need moments of calm in the chaos. Constant stress, even if it's low level, can build up and cause real damage, wreaking havoc on our physical and mental health.

So how can you find your moment of calm? One easy idea is to practice some mindfulness. Simply put, rather than having a mind full of thoughts and worries, take a moment to become more aware of your surroundings and of yourself. This allows you to relax into the present and let go of everything that is in your head.

Try going for a walk and really focus on every step you take: the feel of the ground beneath your feet; the air on your skin; the sounds around you. How far into the distance can you see? Be as present as you can possibly be.
So happy Christmas everyone! Have fun but know that stepping back sometimes can be just as beneficial as getting stuck in and could reap even greater rewards come the New Year.
---