It's a good time to get writing. At our open event next week I'm unpacking what it takes to develop leaders, calling upon my 20 years of experience with tens of companies, hundreds of leaders, thousands of execs.
In the last month I have done research interviews with 25 senior execs across Europe running some very serious companies in terms of scope and scale and asked them what it means to lead in their organisation. I have had deep conversations with multiple exec teams about the challenges facing them and their business, and I have led Interactive Workshops through a season where as yet we have delivered only three face-to-face workshops in 18 months. The IW team have completed their L&D Insider research with 43 global organisations encompassing almost 500,000 employees about their appetite to learn and grow. Our survey showed that, post pandemic, 72% of people are willing to invest one day per month in their own learning and development. Over 10% of people believe their population are willing to invest up to one day PER WEEK.
The stage is well set. The mind is primed.
There are many mantras that conventional consultants or leadership gurus offer about developing leaders. Yet in our research, there is no set success formula. Here are two insights:
1. Many leaders are born. Let's not pretend otherwise.
Apparently age eight I said to my dad, "I'm a born leader. When I say things, the other kids follow".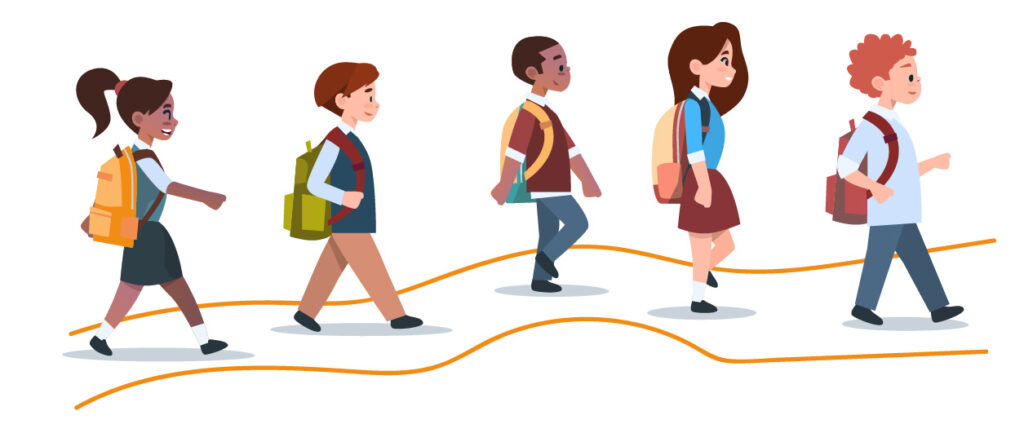 Having recently lived with two eight-year-olds I've noticed they are fairly innocent, generally accurate and the only complicating factor is their occasional lack of social awareness. I've watched them run around on football pitches, play with LEGO, perform dance at ballet or spontaneously in our kitchen. There are natural leaders. Whether due to specific ability in a certain field, or an ability to organise, or a vision. Unsurprisingly the best kid at football is often made captain and asked to pick the team. Technical skills pay.
At Interactive Workshops, we often laugh at our clients proclamation:

"Leaders in our organisation get responsibility not because of their leadership skills but because they are technical experts… We've got the wrong people!"
We laugh because it's funny. Yes, technically gifted people will find positions of responsibility. But they are not necessarily the wrong people. They might not make great leaders, yet it's a form natural selection.
Perhaps, in a parallel universe, an organisation exists where only the best leaders get into leadership roles. Maybe if we did some inter-dimensional consulting, they'd be telling us that their leaders can guide, support and challenge effectively yet don't have the required technical understanding or skills. They too think they have the wrong people. How can they train their leaders in the technical skills that could take years to master?


Whilst we're in our own dimension, we have a much easier question to address:
2. Context is massive. Maybe everything.
Fly to Austria, head to the pretty town of Fushal and you will find the HQ of possibly the biggest energy drinks company in the world. What a place. The owner, worth a net £20 billion, may or may not be in. Yet, to be a leader in his organisation you will need to be able to mould yourself to their unique culture. Performance-focussed yet relaxed. Casual yet competitive. It's chock full of really inspirational marketeers. So to succeed there, you will also really need to get brand marketing.

But, if en route you end up in London's Mayfair and visit one of the many Asset Management organisations we work with, you might notice that few of those marketeers in Austria would succeed here too. The clothes, the style, the approach, the power dynamics, the values – they're all different. There are some similarities. But it's a different ecosystem. Now throw in functions or geographies and you have a huge multi-dimensional problem space.
We can use that to build on our challenge and clarify the key question.
How do we help leaders become the best leader they can be… right here?
---