Rewarded with a visual feast
For those who travel regularly, a 6am flight from Heathrow can be a dark time (quite literally), but that's not the case if you are two excitable consultants ready to deliver on a big project client side. Johnny and I had the call up. We were very much ready to perform!
After a double breakfast (EAT. and on-board) we got some much-needed kip to sustain us through a very long day. Multiple security checks, two passport controls, a visa issue, a 5-hour layover, an internal flight, an hour coach trip and a client dinner – brutal. But when you travel with people who you genuinely enjoy spending time with, instead of grumpiness, you get banter, laughter and smiles. Our teamwork is constantly evolving because the IW crew spend so much time together on the road. We really do look after each other. (That's my pillow!)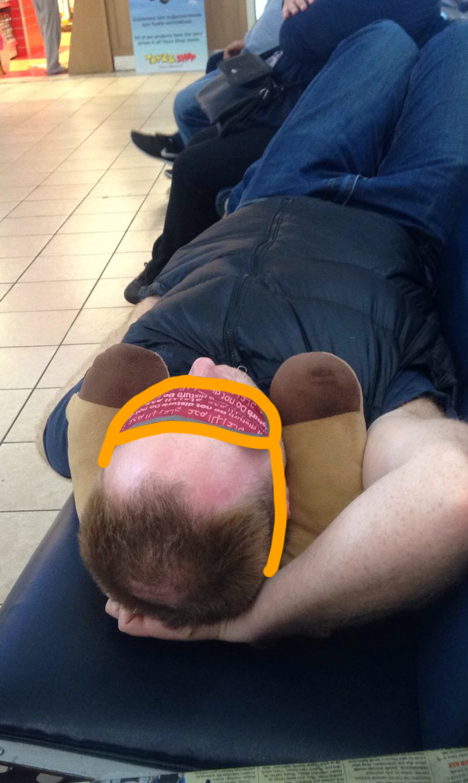 Building trust, sharing vision, encouraging helpfulness
Our client, for this project, were a huge international law firm and it is always a great privilege to work with intelligent, engaged and motivated teams at this level. The brief was to run a team building that increased collaboration through better communication and decision-making processes.
Our design, therefore, focused on these key principles:
Building and developing trust within teams
Sharing a vision with clarity and purpose
Being willing to help others, but also being receptive to their help too
At the client dinner we found the energy to mingle with all the participants and find out more about their motivations (gems to use in the training tomorrow). We eventually fell into our beds at 11pm.
Fairytale of Cappadocia
We'd arrived late at night in a small Turkish town and I had a feeling we were somewhere pretty nice, but what I hadn't anticipated was the view I woke up to the next morning. As I pulled back the curtains I was greeted with the most spectacular scene. I was, quite literally, speechless. Dozens of hot air balloons were drifting above my head in the fairytale landscape of Cappadocia. Wow! What a sight!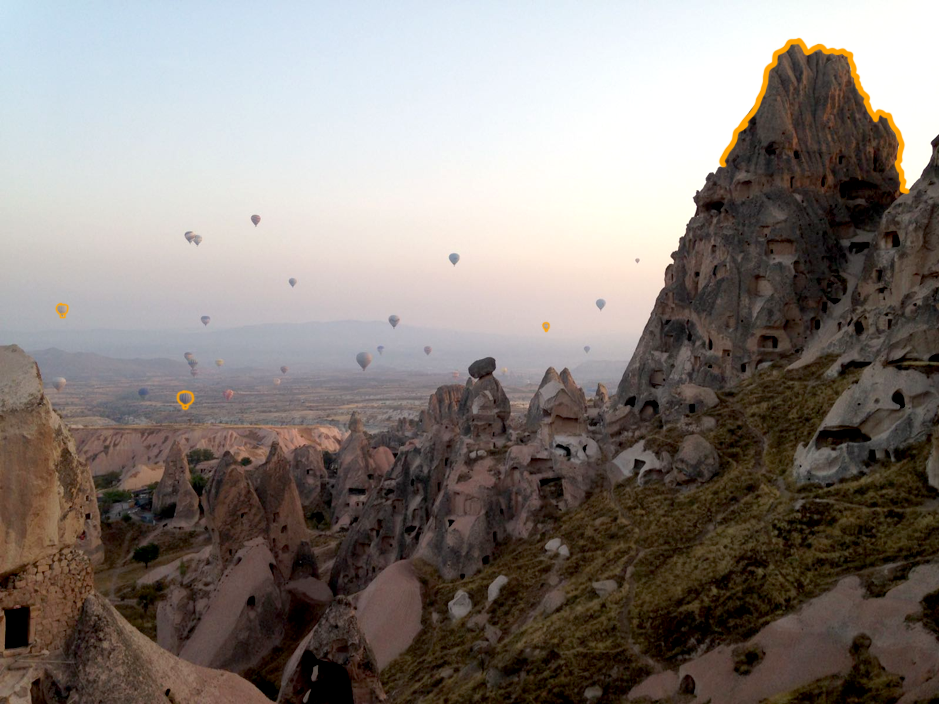 Energised by the surprise I practically skipped to breakfast and we threw ourselves into delivering a high value workshops for the client.
We facilitated the team to work to these commitments:
Be honest with each other
Assume positive intent
Find innovative ways to collaborate
As a result, we saw real honesty from the participants we worked with and that is no easy feat. It can be hard to open up and be honest with a work team. But when we do, the payoff is huge. (It's like hot air balloons in the morning when you least expect it). So, in the true spirit of honesty, the trip didn't just build and grow the client team, it also enabled me to grow too. I stepped out of my comfort zone to deliver content on high performance teams and strategic decision making.
Get in contact with us if you want the dream team to come and run something for you. Mountains and remote location optional. Above all, a touch of sparkle is guaranteed.