We're intrigued to find out how L&D and HR professionals are processing the past year and shaping the L&D landscape of the future. How have their businesses and people responded? What happens next? We channelled our curiosity into a research project and released the L&D Insider survey to start to find the answers.
Here are five key questions for the L&D industry that inspired the project…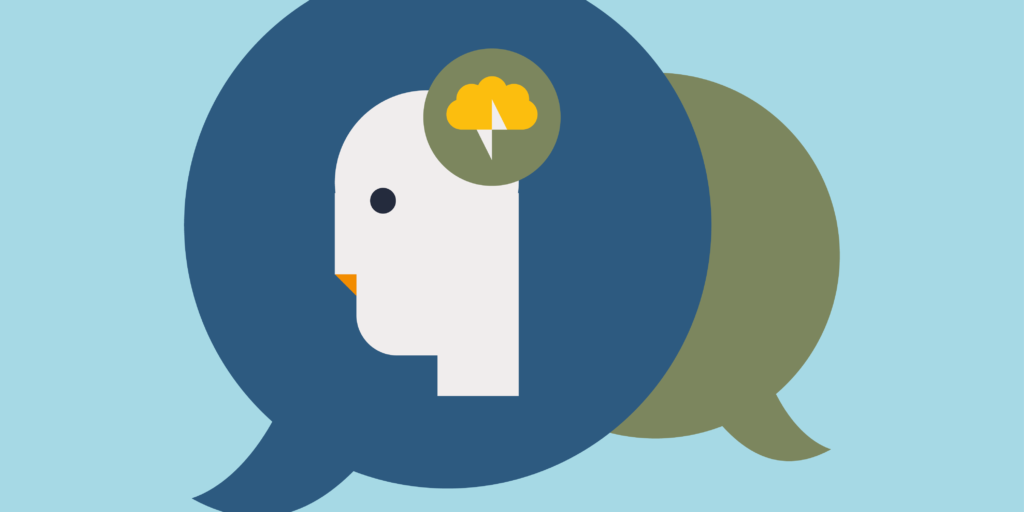 Was the refocus on health and wellbeing a turning point or a trend?
Wellbeing has been gathering momentum as a trend long before the pandemic. The events of the past year have only sought to heighten this, with the inevitable effect on our prioritisation of health and the forced break from 'normal' life bringing the need for personal wellbeing into sharper focus. Given the current global situation, health and wellbeing continue to be an important part of the global conversation. But will L&D stay tuned in to that conversation? Perhaps we've reached a turning point. No longer seen as a temporary trend, wellbeing could be taken as seriously in the post-COVID world as it was when we had the time out of the office to make it a priority. Alternatively, our overexposure to the health dialogue and its link to the pandemic, a topic we'll all want to move on from, could potentially see it viewed as a dated trend within a year. Which way will it go?



What will emerge as the new key focus area?
We've seen a focus on online delivery for L&D provision over the last 12 months, necessitated by a remote workforce. But what will emerge as the new focus area once that long-promised 'new normal' is established, whether that involves a return to fully fledged office working, a blended working approach, or even a permanent move to WFH. Webinars could be here to stay. Perhaps coaching has found its place, enabled remotely via Zoom/Teams/etc, tools suited to the one-to-one format. Maybe the pendulum will swing back to much-missed face-to-face. Team Days. Offsites. F2F Workshops. And it's not just the format that remains unknown. It's intriguing to think through the topics that will be most requested in the future workplace too. D&I? Management? Leadership?



Will we listen to our own learnings?
Here at Interactive Workshops, we learnt a lot from lockdown. So much so that we wrote a book on it. We gathered 50 leaders from a variety of industries and locations and distilled their learnings into a book because we realised that there were valuable lessons for life and business that lockdown had taught us on so many topics. Wellbeing. Motivation. Communication. Exercise. Productivity. There was a lesson for all of them. We realised we could leave these findings in lockdown or allow them to shape the way we live our lives. The future gives us an opportunity to put our learnings into practice in our L&D offerings. For example, if we realised leadership was more important, will we increase our effort and resource into it? Will the lessons we learnt play out in our L&D provision?



When will face-to-face learning provision become predominant again?
Maybe we should add the caveat 'if at all'. Many organisations are sticking to the remote way of working and will not see a return to face-to-face as necessary for their L&D. Others will want to get back to in-person as soon as possible. Eventually, we could see a tipping point where face-to-face reclaims its place as the go-to format over virtual delivery. But the timeline for this isn't yet crystal clear. The appetite for face-to-face, once it returns as an acceptable means of providing L&D, is yet to be tested. This shift will fundamentally change the L&D offering, again. When organisations make their own shift, if at all, will be a crucial turning point for the industry as a whole.



Will digital and online learning continue to be essential?
Whilst a return to face-to-face learning might be expected for most, there's a different question to ask about the lasting role of digital. Is there now an appreciation of webinars, eLearnings and virtual hubs that will last beyond any national or company-based restrictions? Many of the organisations we work with have found efficiencies in digital and online learning that they wouldn't have even trialled a few years ago. The technology and tools themselves have met learners' needs in ways that weren't previously possible. There's an enormous opportunity for online learning to continue to be utilised for its accessibility, consistency and ease of global distribution. Will the L&D industry continue to rely on digital delivery – or embrace it further – over the course of the next 12 months?
---