About
The Schindler Group is a global manufacturer of escalators, elevators and moving walkways. Founded in Switzerland in 1874, the company employs over 58,000 people. The Global New Installation and Sales team oversee the sales and sales management of Schindler elevators worldwide.
Challenge
Take an established sales course to the next level. Develop, refine and drive its implementation worldwide
Partner with Global HQ and regional leaders to identify gaps in knowledge, skills and structures across the sales team
Design and deliver an approach that offers both quick wins and long term development
Solution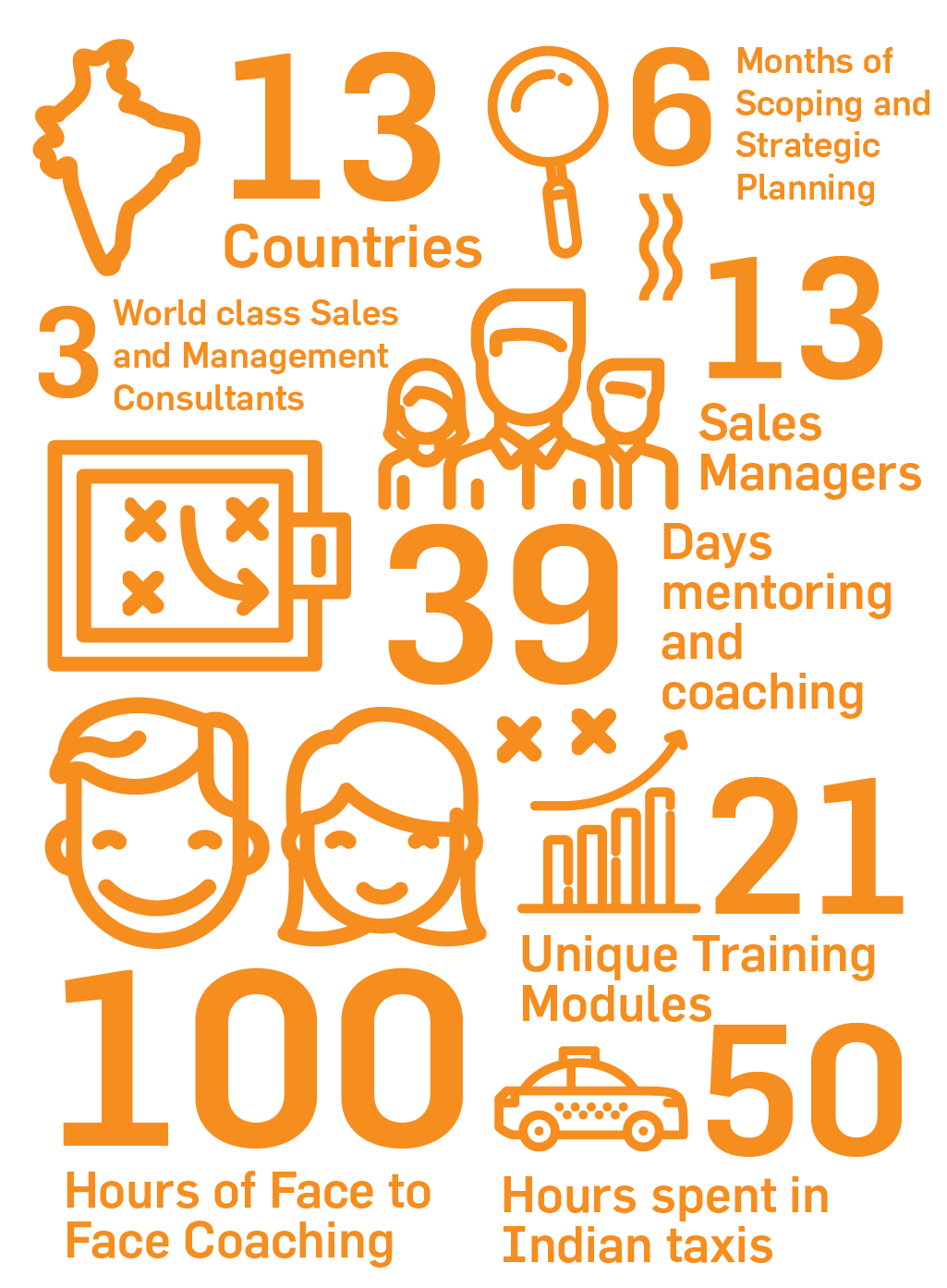 Impact
Quick win: A sales manager with a fresh perspective sent a member of his team to a previously sidelined region and sold 16 elevators in 3 weeks.
Long-term: Identified global trends to design a new and immersive training package for global roll out.
"Andy, thank you for telling me to smile. It has changed my whole team. It has changed my life"