Optimising Effectiveness
Working with Project Supervisors in a global engineering company to develop leadership skills and empower delivery excellence with efficiency.
The Challenge
Described by the client as "the most under pressure, and also the most critical" role in the organisation, our audience is the key touch point with customers at the point of delivery. Managing a large number of projects with different clients, achieving results through a geographically spread team.
Our research with our clients target audience discovered that they generally work at or beyond capacity with limited resources. As technical experts themselves, they are also heavily involved in problem solving specific day-to-day issues for their teams of 20+ people.
Under Pressure
Very high burnout and churn rate in a key organisational role. Empowerment gap.
Under Resourced
Supervisors solve resourcing by stepping in to fill gaps rather than strategically increasing resource pool.
Under Supported
Lack of support from management in making significant changes to process, resourcing or deployment issues.
Improving Performance
Increasing Engagement
Business Growth
Leadership Growth
Accelerating Development
Commercial Innovation
Optimising Effectiveness
Catalysing Change
How we helped
As lead agency in a global development initiative, we scoped, designed and built a suite of leadership trainings to roll out worldwide. We delivered short, sharp modules on the topics of Empowering People, Customer Excellence and Time Management. The common components are:
Practical Tools
The number one requirement for this audience is to make it worth their time. Every minute at the workshop must deliver results, and provide practical impact to use tomorrow.
Ownership & Empowerment
Culture shift. This training is for the supervisors, not done to them. A clear investment in supervisor capability, well-being and ownership.
Process & Discipline
Drive efficiency by focusing on two key areas: process clarity and saying no.
The Results
900% improvement in book-to-bill revenue
Up-selling increased revenue by £20m
Improved retention and morale in countries where training deployed
Simplification and standardisation of delivery due to use of clear tools and templates
Increased transparency and measurement of key metrics
Increased customer satisfaction
Decrease in NPS detractor ratings
Clear global certification process
More Profitable
Profitability improved and we reversed the traditional erosion of margin that occurred during projects. Supervisors were equipped to challenge clients effectively and stop giving additional works for free.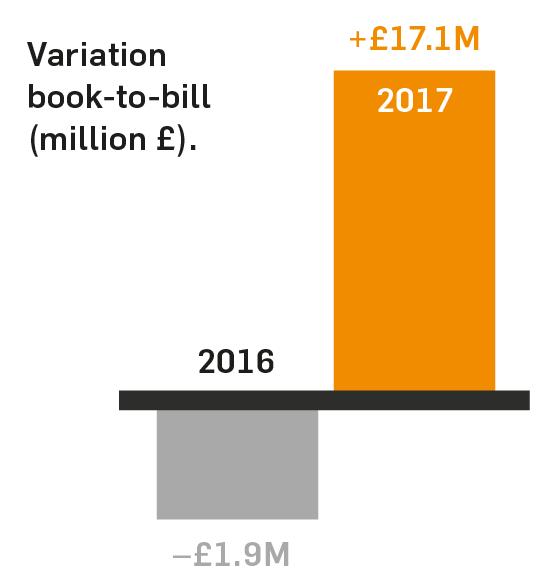 Satisfied Customers
Clients paid more and were happier. Counter-intuitively the clients that paid more were more loyal with less complaints. Logically this does make sense. Supervisors had been trained how to demonstrate value.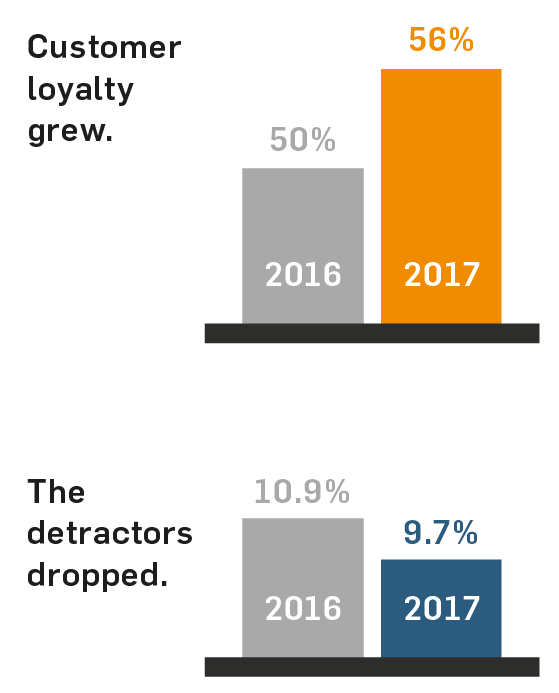 Find out more about how your organisation can benefit from working with us