About ­
Jardine Schindler Group  is a Joint Venture between Jardine Matheson in Hong Kong and Schindler Group of Switzerland. JSG is headquartered in Hong Kong and designs, sells, installs and maintains elevators and escalators all across Asia. On average, 100 million people throughout the Asia Pacific region will be transported by equipment supplied and maintained by JSG on any given day.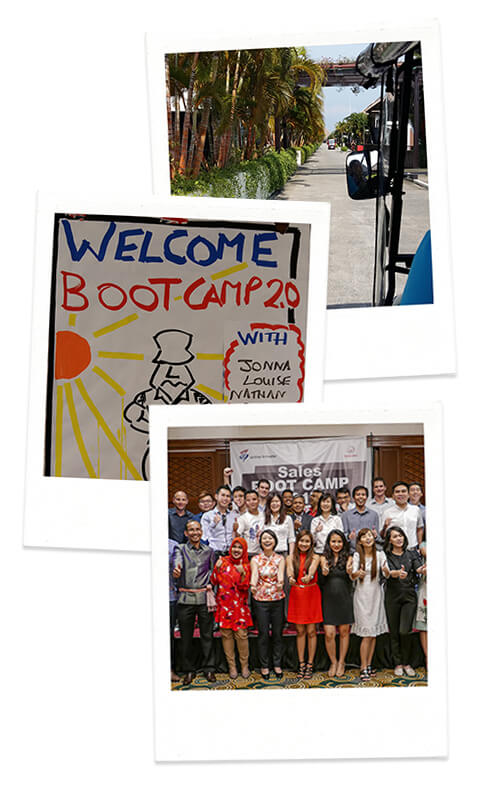 Challenge
To support the personal and professional development of a focussed sales force dedicated to the sale of a particular product line.
Project
The project kicked off with consultative research and scoping with the business. From this deep dive approach we discovered that real, lasting change to sales operations would require a a revision of JSG's whole approach to recruitment and on-boarding.
The team worked with JSG to design and develop new, streamlined process to synchronise recruitment across the region, delivering waves of new sales people into the business
A tool kit was created to provide a skills matrix and sales process focusing on the core skills needed by the team
Design and delivery of a comprehensive three-week course to launch fresh and energised salespeople into the market place with a skill set to hit the ground running
Collective on-boarding and training process for the regional business leaders set a standard to ensure these newfound skills percolated across their teams

Impact
The results have been incredibly rewarding! Many junior sales team members are not only matching but in some cases outstripping the performance of established teams.  They are setting a new bar for the whole sales organisation to aspire to. The success of the first Boot Camp led us to be invited to manage a second round, and we hope many  more after that!