Harman //

UK Upselling Programme
0
About
Harman are a world leading brand, designing integrated car infotainment systems, lifestyle audio, as well as professional audio and cloud integration solutions. (for which they've won three Grammy awards!)
1
The premium choice in the world of car infotainment, Harman will likely have been the option you had to 'upgrade' to last time you bought a car.
2
Challenge
Their challenge is simple. "How can we get more car dealership sales staff to be actively selling our upgraded features?"
3
Project
Upskill and train a team of field operatives from scratch to visit dealers nationwide offering both product training and incentives
4
They rightly identified that knowledge and motivation were key obstacles…
so the mission began.
6
We scoped… we concepted… and we designed. The result was bespoke and engaging in-dealership trainings… With board games, simulated customer briefs, information magazines, and sales incentives.
Two training sessions later the field team were ready to hit the road and put it into practice.
8
Impact
12 Field operatives trained
Dozens of dealership visits
Hundreds of salespeople covered
9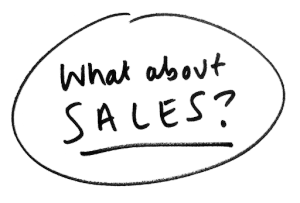 10
A trackable upturn spike in localised sales
Thousands of infotainment systems sold