Jacobs Douwe Egberts //

Growth Through Feedback
0
About
Jacobs Douwe Egberts is a Dutch privately owned company that owns a number of beverage brands. In 2016 turnover reached 5.2 billion euros and its profit was 82 million euros.
1
Challenge
Following a merger and period of change, JDE wanted to create a cohesive feedback culture across all levels and business divisions.
IW was commissioned to create a dynamic session on 'Growth Through Feedback' prior to annual review season.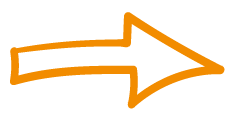 2
The Project
The team spent time with the training department, listening to their thoughts, concerns and ideas about JDE's feedback and relationship culture to get to the heart of how we could help implement change.
3
A focus on visually stimulating and design-led course materials makes the difference between a good workshop and a great workshop.
Interactive Workshops designed a magazine with a range of interesting articles to support the programme.
We designed a 90-minute session with separate streams for managers and associates. A joint experience, with a targeted pathway.
6
Impact
Time for in-person training! Delivery to over 250 JDE employees across the UK.
The success of the sessions and material led to translations for the Dutch and German markets and a roll-out across Europe.
7
Then to the globe! A comprehensive webinar train-the-trainer session for the global HR team and facilitators allowed the sessions to reach the whole JDE population
8
The course received great feedback from associates and managers alike. In fact, they liked it so much that they bumped up the 90-minute sessions to 2 hours.
That's how we think workshops should be – interactive!