There's no doubting that mental health matters. It matters, because the proportion of people with severe symptoms of common mental health disorders is on the rise1. It matters because it is estimated that 1 in 6 people in the past week experienced a common mental health problem.2 First and foremost, it matters because behind every statistic there's a real person.
A focus on mental health in your organisation doesn't have to come at a cost. Here are just three ways in which we help managers and employees better understand wellbeing in the workplace, leading to business results:­­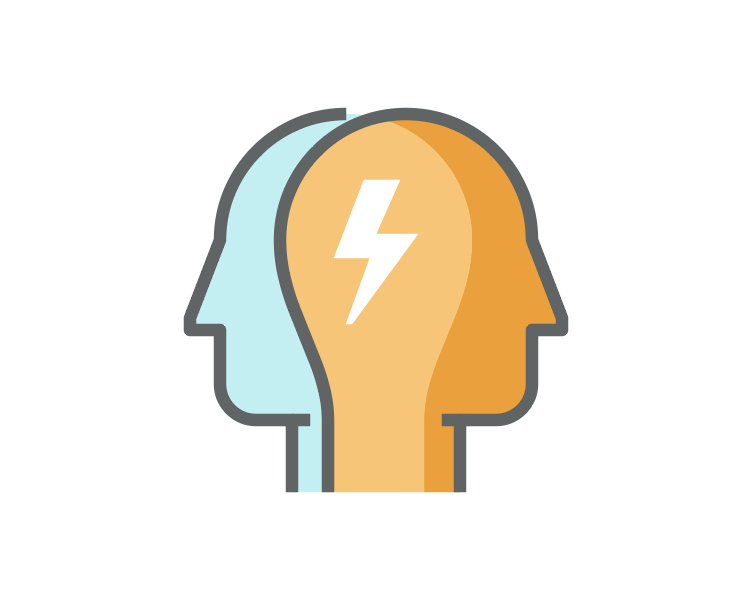 1. The Power of Prioritisation
We share techniques on how to decide on priorities and implement execution essentialism principles – understanding trade-offs and choice
We provide practical tools and tips dealing with overwhelm
We cover technical distraction and digital detoxing
Why?
To give workers a strategy and a time to prioritise everything they have on their plate now and manage distractions

2. Effective Use of Your Time
Having clarity on what you are trying to achieve is an important step in managing your workload and improving work/life balance. We bring out that clarity.
We work through how to set outcome, performance and process goals
We give insights on estimating time and improving accuracy
Why?
To dispel popular time management myths
Harvard Business study found that the people with unwritten goals are 10 times less successful than those with written goals.

3. Mental Energy Management
What is resilience? We explain the two key definitions and illustrate with topical examples.
Specific challenges brainstorm – get the worker to articulate what stress they are currently facing
We map out internal vs. external stress
We provide tools to increase resilience and manage stress
Why?
Lots of confusion about what resilience actually is
Help employees understand each other and how different personality types may cope with stress in different ways
Share science backed tools with appropriate handouts that can be taken away for use
"Behind every statistic there's a real person."
1 https://www.bbc.co.uk/news/health-41125009
2 https://webarchive.nationalarchives.gov.uk/20180328130852tf_/http://content.digital.nhs.uk/catalogue/PUB21748/apms-2014-full-rpt.pdf/