How do you measure success when you are taking an entirely unique approach? How relevant are specific goals when the landscape is endlessly evolving? How can you stay true to your core values when everything around you is constantly changing?
The world of sport, with all its frustrating intangibles and unforgiving judgments, represents a brutal environment for original strategies to be tested, for revolutionary approaches to take shape.
Yet the courage and clarity demonstrated by many of sport's most innovative thinkers and courageous competitors can provide challenging and inspiring insights for business entrepreneurs from all backgrounds.
The following five pointers and beliefs from leading sports figures around the world may challenge entrepreneurs to think differently as they seek to navigate through their own challenging environments.
1) Remove fear from your thinking
The Seattle Seahawks' Super Bowl-winning coach, Pete Carroll, explains in his book Win Forever that fear of failure is the biggest obstacle to any individual achieving what they set out to accomplish, in any walk of life, "In my time as coach I've learned that possibly the greatest detractor from high performance is fear: fear that you are not prepared; fear that you are in over your head; fear that you are not worthy; and ultimately, fear of failure." Carroll cites hard work and preparation as being the key factors in dispelling fear, something that any entrepreneur can testify to. Fear can halt any fresh thinker's progress and even leave them questioning their purpose at the most critical times.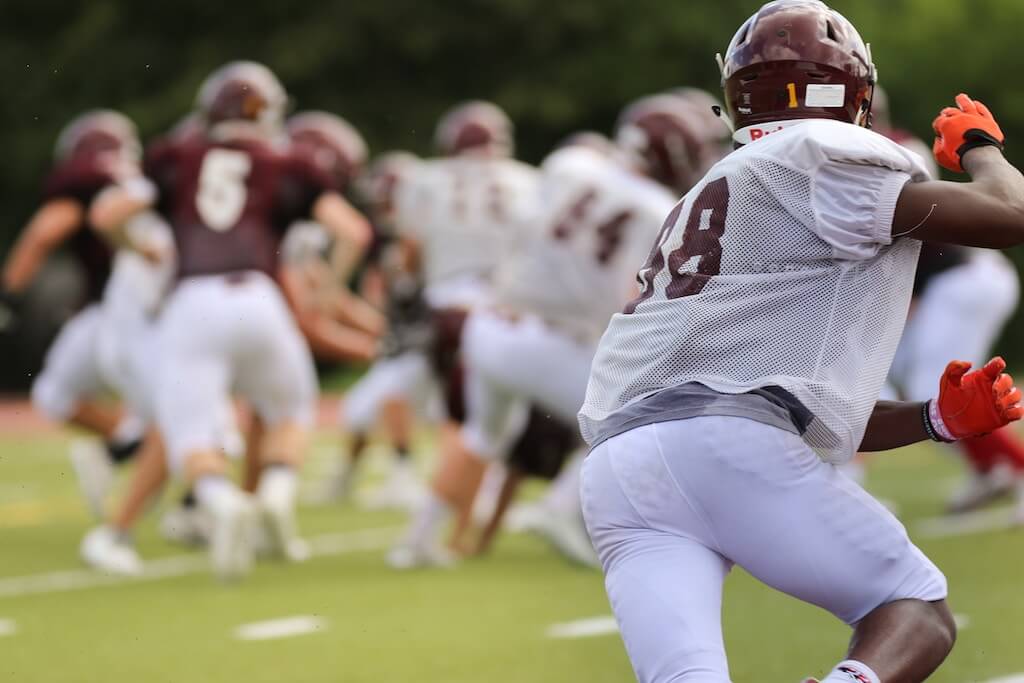 2) Persevere when doubts are beginning to take hold
Adharanand Finn's book Running with the Kenyans attempts to get a grip on how and why the "fastest people on earth", with years of unparalleled success in long-distance running, manage to achieve such lofty goals in their personal pursuits which are unmatched in long-distance athletics. Of all the key attributes and attitudes responsible for shaping lasting success among the athletes was the discipline of perseverance, even through the most challenging times. "It can be hard to remember exactly why you're doing it," Finn writes. "You often have to override a nagging sense of futility, telling yourself that no matter how unlikely it seems right now, you will be glad you kept going. It's only afterwards that it makes sense, although even then it's hard to rationalise why. You just feel right." For every entrepreneur, true fulfilment comes from pushing through adversity or sometimes just from simply continuing to compete; to keep on pressing on.
3) Understand the process to grasp what is really required
If anyone in sport understands exactly what is required to achieve sustained success against the odds it's Sir Dave Brailsford – the man credited with transforming Great Britain's cycling fortunes, achieving three Tour de France wins with Team Sky and coaching the British cycling team to eight gold medals at the London Olympic Games in 2012. In an interview with the Daily Telegraph, he explained the most effective way to approach achieving a seemingly outrageous goal, "Strategy… is analysing the demands of the goal, so truly taking the time to truly figure out what it would take to succeed. It's not about the end point, it's about what does it take, what sacrifice does it take… and if you understand that bit… then you can develop a really good strategy." Adopting a strategic and realistic approach to achieving goals is key to preventing a loss of confidence or focus on the often gruelling journey towards lasting success.
4) Passion and belief must be kept at the forefront of everything
As a member of Kenya's most traditional tribes, the Maasai, middle-distance running hopeful David Rudisha seemed to lack everything required for sporting success, in terms of support, quality training and infrastructure. Yet he defied all preconceptions and went on to become a World record holder and Olympic champion. Rudisha claims that his roots in the Maasai tribe were an integral part of his success; defining the character, belief and passion he brings to everything he does, "They're very courageous people and if they believe in something, they believe it," he told the Independent. "If you have passion to do it, do it with one heart. That's what I strive for. If Maasai say 'yes' it's yes, if 'no' it's no. They're respected because they're very honest." That honesty and integrity, coupled with the passion and belief he has in himself, has proved invaluable for Rudisha in conquering world athletics from his own unique upbringing.
5) Confrontational leadership can be vital to taking that final step
Jose Mourinho, is regarded by a number of players, coaches and commentators as one of the greatest and most successful managers in the world, but he says he has not achieved any of that success without being willing to take on healthy confrontation when it was required for taking that final step forward. "To make people feel important you have to understand everything about them: frustrations, ambitions, doubts," he told the Daily Telegraph. "You have to understand a lot and work with them – I called it confrontational leadership: you are always a leader, but sometimes you can be a different kind of leader to make the jump from potential to reality." The willingness to adapt the tried-and-tested approach when the situation demands it can be the crucial difference in making the most effective decisions to move to the next level in any business venture.
Dan Quarrell, editor at Eurosport
Writing for Interactive Workshops