Interactive Workshops has a new home…
In the run up to Christmas, the IW team had been feeling as fussy as Goldilocks with her porridge in the search for the perfect office space. Something slick yet cosy, big enough but not soulless, is surprisingly challenging for a city as vast and varied as London.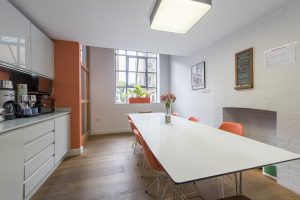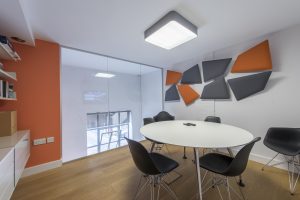 After weeks of searching, we finally landed upon our new pad in January and now, in March, we're already wondering how we lived without it. Admittedly, it felt like something of a sign when we visited for the first time, only to find that the space was already decked out in our team colours of orange, white and grey. Closer inspection revealed that the charming building was also an old organ works, newly renovated, providing the character and ambience we were hoping for.
Nestled in a courtyard a few minutes' walk from Turnham Green tube, our new place is an easy hop to both central London and Heathrow, which was the ultimate deal breaker for the IW team. When we're not travelling, we are enjoying the leafy Chiswick setting and the community feel of befriending the staff in all our local coffee shops. Come on down and visit us soon and we might just shout you a flat white…