What do an Uber driver in Zurich, a self-employed L&D consultant in London and a freelance journalist in Berlin have in common?
Gigification.
Have you heard of gigification? If not, it's about time.
Gigification is one of the many new ways of working. Simply put, organisations commission short, project-based positions to independent workers. Instead of paying them a normal salary, the workers get paid for their gig. Both, workers and the companies that hire them are members of the gig economy.
Especially the past five years have shown a significant increase of gigification. Millennials present a growing share of the workforce and their values differ to those of most businesses. A recent case study by Deloitte has found that organisations value scale, their age and the advancement of their personal agenda, whereas Millennials look for positive energy and a sustainable work-life balance. With increasing digitalisation, it is becoming more common for people to work remotely and tailor the work to their needs.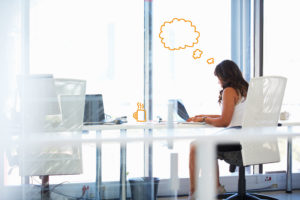 Gigification has added value for employers in that they don't have to hire people in close proximity and therefore, have a wider range of applicants to choose from. Economic reasons also factor into the development of gigification. Often times, employers cannot afford to hire a full-time worker however have the capacity to employ someone on a smaller scale and utilize them during busier times. On the employees' side, there has been a trend of people wanting to change their jobs more frequently as well as move around. Due to the large amount of people willing to work gig's, the gig economy is cheaper while offering more efficient services.
Gigification, in essence, is the reflection of changing values occurring on a large scale.
With the gig economy on the rise, transformation is required. Not all roles within the gig economy are based on technology. Gigification also works for more traditional companies which have or are thinking of changing how their staffing system works. Hermes can be seen as an example for this case. Their workers work on a gig basis, however, Hermes does not have the technical expertise often associated with the gig economy.
The change the world wide economy has been experiencing since the turn of the millennium has brought uncertainty. Now more than ever, we need to take opportunities for our businesses that don't require access to deep capital. Gigification has already gathered a vast following, suggesting that in the not-too-distant future we will be faced with an economy that has restructured itself on millions small businesses instead of countless 9-5 jobs. Eventually, the gig economy will just be the economy.
Are you ready?