24 to 28 June 2019 – what a week! Interactive Workshops held the first week-long Graduate Conference in partnership with a leading engineering organisation. 35 Graduates joined us from all over the world.
The overarching theme of the week was Innovation, but we not only gave the Grads the opportunity to exchange views on innovation, but also provided them with a forum to be heard and be their true selves. We discussed resilience, communication and how best to develop their impact on daily business practices.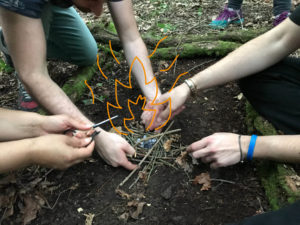 The week-long event kicked off with a bang in Cheltenham. Even the wild camping accompanied by torrential downpour in the early hours of the morning couldn't dampen their spirits. This was apt given that Resilience was the topic of the day. It really honed the point home that learning about resilience versus actually being tested on resilience are two very different things.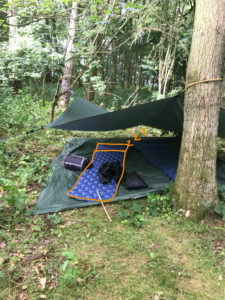 Friday marked the culmination of a week full of workshops, camping, exploration and working on business cases late into the night. All their hard work was tested and celebrated on this day with the CEO and many other senior executives. This was a truly inspiring week! However, this was just the start of GradCon. In the upcoming weeks, Interactive Workshops will continue to work with the Graduates to ensure learnings gained throughout the week will be applied in the workplace.
From small beginnings, our aim was for GradCon to help foster educational, cultural and professional exchanges. As we look into the future of the working world, we envision a growing awareness of different cultures and people, as well as the ability to work in innovative ways.