When we visualise the workplace of the future, we might think of a collaborative environment where innovative technological changes have caused rapid efficiency gains. Right now, maybe we can't help but picture offices that accommodate the hybrid working systems of the now. Webcams, microphones and mini-meeting rooms with seating facing a large screen. But which organisations are actually going to take this approach forward and what are the alternatives?
Of course, every organisation being different (our clientbase alone includes a huge range, from FTSE 100 corporations to tech start-ups), each will have different needs and their employees different ideas of how the workplace is defined in the future. As we consider ways forward, we understand more than half the workforce has little or no opportunity to work from home because of the tasks and the activities in their role tethering them to their workplace. But for the rest of us, how should we be approaching the work of the future? What can we learn from how successful organisations are set up for the year to come? Here are four ways organisations will be working in 2022:
1. All in online
Chargebee is an India-founded subscription-management company that has gone 100% remote since the pandemic and switched from having offices in San Francisco, Amsterdam and Chennai to a completely decentralised work structure.
A fully remote working model is now their standard operating procedure and they plan to stick with it through 2022 and onwards. This decision has been partly down to finding that, since moving to 100% remote work, the productivity of employees has grown exponentially. Not only that, but employees have reported being happier and more motivated because they have control on how their work fits around their personal lives.
This is a structure that we could see many start-ups following in 2022 due to the financial impact of hiring office spaces, whilst also avoiding any proximity bias that could be an unwanted downside of a hybrid working model.
2. Get totally flexible
UK-headquartered investment company Aviva is allowing its workforce to work mostly remotely, whilst keeping their office spaces as a place of inspiration and collaboration. In a statement, the company said: "The way we use our office space is changing significantly." This year they have been closing and merging offices up and down the country as they plan to invest in making their workspaces more flexible, inspiring and vibrant.
95% of Aviva employees reported wanting to continue working flexibly, and in 2022 employees will be required to go to the office just one day a week on a rotational basis. Aviva executives believe that these measures will benefit productivity and motivation, as well as helping attract more talent to the organisation.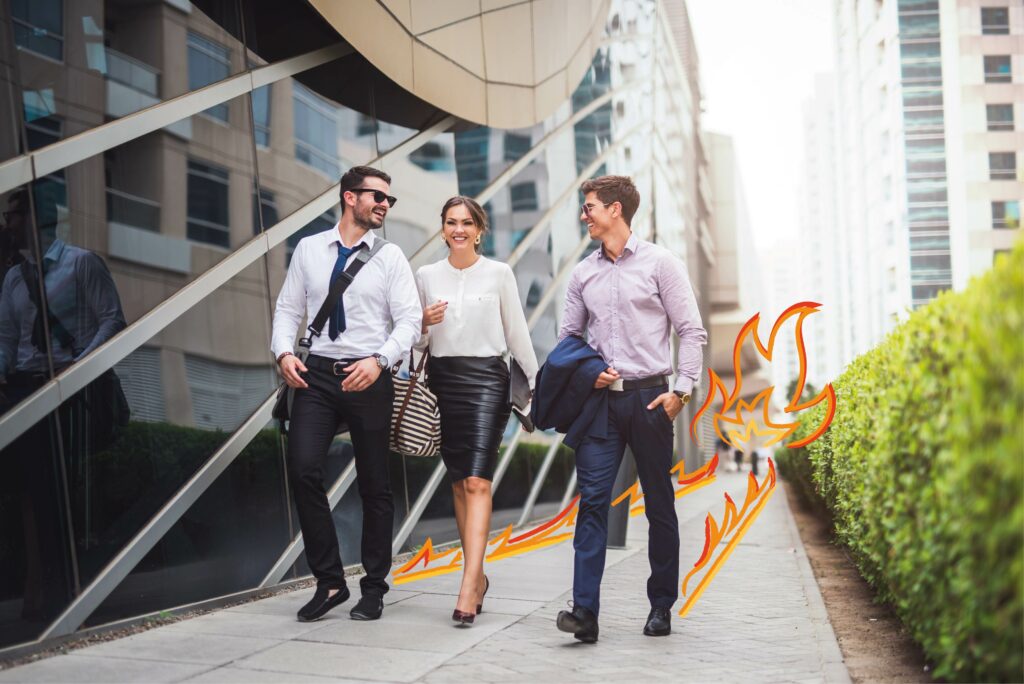 3. Disciplined hybricity
Apple currently offers 100% remote work options for some roles, however – like many organisations – questions remain about whether or not employees should return to the office. As it stands, from February 2022, Apple employees will return to offices as part of a hybrid work pilot and will be able to work remotely for four weeks a year.
The specification of four weeks a year gives the impression that Apple's executives see remote working as an allowance similar to a holiday, rather than an all-year-round opportunity to improve employees' work-life balance and productivity. Given how Apple values collaboration and innovation, there may be a cultural pressure within the company to get employees back together for in-person ideation.
4. Back to the future
Goldman Sachs CEO David Solomon is among the executives leading the charge towards getting workers back to offices permanently, saying: "this is not ideal for us and it's not the new normal, it's an aberration that we are going to correct as quickly as possible." Richard Gnodde, the bank's international head, said: "we firmly believe that the office remains the centre of gravity for work."
In June of this year, Goldman demanded all New York staff return to the office, even hiring live musicians and serving lobster to celebrate the move. The London office scrapped social distancing as part of its drive to boost a staff return and Goldman will likely continue trying to get work back to pre-pandemic ways throughout 2022.
What approach will your organisation will be taking in 2022? What would help you work most effectively?
---
Interested in working with us? Get in touch.