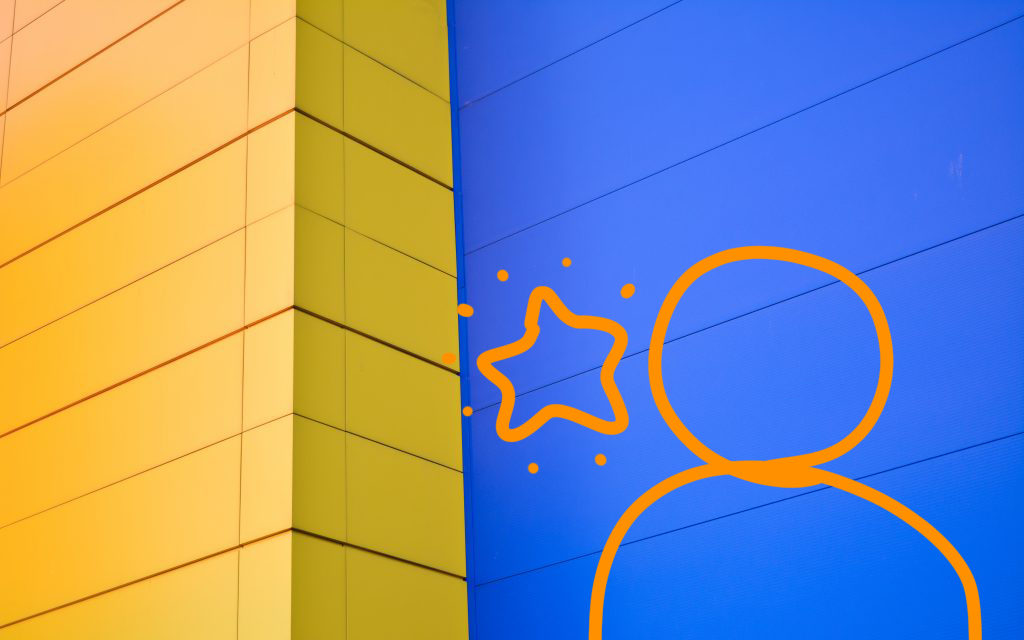 Walmart is the largest retailer in the world. They fundamentally believe that purpose is paramount to business success. Despite being a corporate king that would dominate this high-performance territory, they have had to adapt their public message to ensure continued growth. The adaptation was to invest in their purpose and their people. The brand worked tirelessly to build a reputation as a global leader that not only provides exceptionally great value to its customers, but also operates as a force for good. The senior leadership team led by Doug McMillon simultaneously maintained high performance in their processes and profit margins whilst drastically refocusing on the internal culture and how they were perceived.
In a shifting arena where knockouts are no longer won solely by offering 'cheap products to the masses', high-performing companies now recognise that the rules have changed. Culture and consumer goodwill have become mainstay metrics of strategic decision-making and indicators of long-term success. Walmart adopted a triple-bottom-line (accounting framework incorporating economic, social, environmental bottom lines) and promised 'cheap products to the masses that are good for the planet and good for the people that make the products in the supply chain'. Walmart invested $2.7 billion in increasing wages and incentives for employees and prioritised building positive culture through feedback and engagement practices. In 2017, the retail giant invested $18 million in advertising to showcase these improvements. Walmart recognised that in order to maintain efficiency and market share, their culture had to be just as strong as their price promises. A positive, internal culture is the secret to sustaining high-performance.
The Walmart Academy was launched to help drive the changes to the culture by investing in the individuals and creating a structure for success and recognition. Inside the Academy, training programs offers employees an opportunity to build skills that enabled advancement, increased opportunity and responsibility within the company. According to CEO McMillon, the idea behind the program is that, 'you have to set the bottom rung, that place where workers get started, at the right level…you have to space the rungs appropriately, with the right kind of support, so that people can climb as high as they want to go.'
Walmart's example shows that when businesses invest correctly in their culture, they can end up with higher returns (i.e. sustained high-performance and profit). These pay-outs not only save money on necessary expenses through better efficiency, but also build consumer goodwill and increased sales. As legendary management consultant and writer Peter Drucker once said, 'culture eats strategy for breakfast'.
"Within these growing corporations – Walmart, Amazon, Costco – four key trends emerge."
What do the best do best?
The landscape of the high-performance territory is diverse and fluctuating. Companies focus on growth in their size and influence as the best way to protect profit margins, through scaling up and hiring the most talented workforce possible. They secure this workforce of high-performers though generous reward-schemes, promises of progression, responsibility and titles. By engaging a roster of flexible talent and skills as and when they are needed the high-performance territory is primed to continue its long-term growth trajectory.
Today's corporate world is dominated by service companies, tech firms and huge retailers with thousands of locations and hundreds of thousands of workers. Going back 70 years, the corporate landscape looked very different, most large corporations engineered something; they built cars, planes or trains or manufactured parts. In 1955, General Motors employed 575,000 people and was the number one car company in the world, holding over 50% of the American vehicle market.
The next 70 years has shown a growth in tech giants such as Microsoft and Apple, and the retail megastructures of Walmart, Amazon and Costco. Within these growing corporations four key trends emerge, each one magnifying high-performance and fuelling success.
Focus on the few. Businesses only need a handful of differentiating capabilities. By focusing on what they do better than any other company they are building competitive muscle whilst cutting the corporate fat. Doubling down on excellence whilst adopting an agile structure and focusing on a lean workforce means they do their best work on their best assets.
Money matches ability. They align their cost structure to their capabilities and opportunities. Taking proactive and strategic cost actions rather than reactive ones ensures consistent performance, allows the company to flex during market crises and respond ahead of competitors.
Plan for size. High-performance companies anticipate and strategise for growth to an unprecedented scale. Proactive decision making allows them to free up funds to reinvest in those areas of the business most important for growth. To underestimate the resources required to scale means to underestimate the potential opportunity. A costly mistake.
Career-for-life. These brands invest time and money into creating effective processes and cultures designed to grow their best people throughout their career. Retaining the best staff reduces cost, drives growth and high-performers, hire high-performers.