Team By Team is a No.1 Amazon Bestseller in HR written in a day by the Interactive Workshops team. We're excited to now be launching the paperback of Team By Team.
Unlike many popular team building books written by a big boss or guru, Team by Team is written by the high-performing team at Interactive Workshops, along with contributions from several experts offering a global business perspective. Working in teams is part of what it means to work.
Team By Team is packed with over 100 brilliant ideas about how to get the most from yourself and the people around you. And it's the only team building book ever actually written by a team.
It's for anyone who wants to:
Feel more connected to co-workers and be more real at work
Lead a team that performs to high levels and is genuinely great fun to be part of
Belong to something that is more than just a job
Lead and delegate with prowess
Understand from team members themselves what it takes to make a high-performing team
Improve results
Build working relationships that can last a lifetime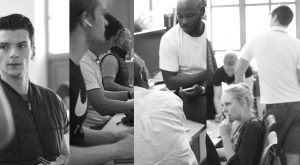 ---
Read now
On Amazon Kindle
Team By Team is available on Amazon Kindle now:
UK: https://www.amazon.co.uk/dp/B07SQ9VM2Q
US, Europe & Asia: https://www.amazon.com/dp/B07SQ9VM2Q
Get the paperback
We're giving away the first 1000 copies for free. Just let us have your address and we'll pop it in the post. We'll be thrilled if you'd also leave us a review on Amazon.