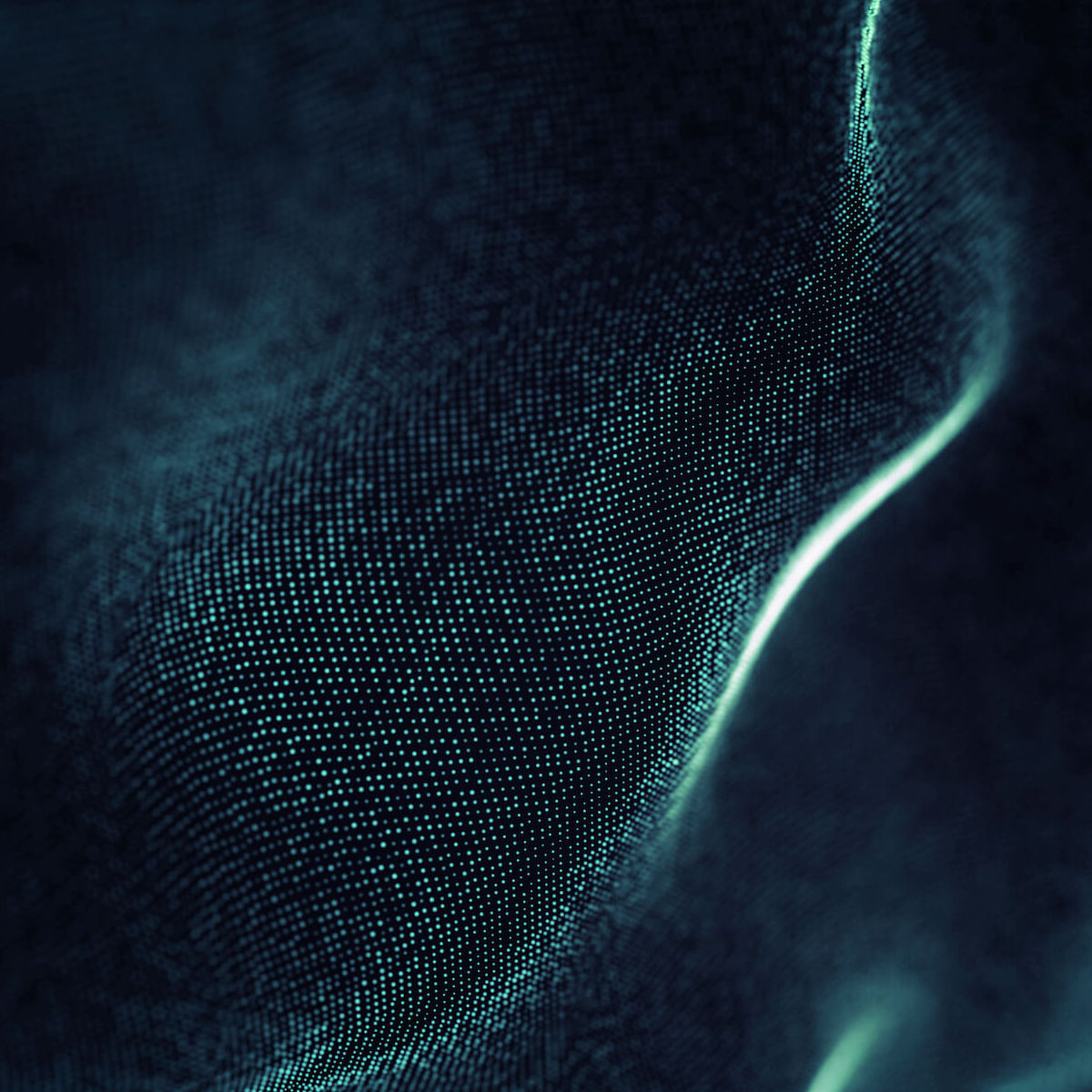 // WORK STORY
Service Supercharge
How we engineered a multi-layered learning experience for Siemens, boosting performance throughout their Sales team

// Siemens
Siemens is the largest industrial manufacturing company in Europe. The company focuses specifically on innovative solutions for electrification, automation and digitalization across a broad range of sectors, including energy, healthcare, software and building.
The Challenge
We were asked to rapidly deploy a pan-European service sales capability growth package to accelerate the capture of more than €100m of opportunity. A consistent sales framework was required. Targeted at a population with a wide range of experience, it was necessary for the programme to cover the fundamentals of an effective sales process whilst keeping proficient salespeople engaged and intellectually stimulated. The goal was to transform both sales philosophy and mindset.
By their nature, Salespeople quickly identify value, and so can typically be very selective about how they spend their time. It was our task to create a programme that genuinely appealed to this audience by providing a highly valuable experience with the practical tools to boost results.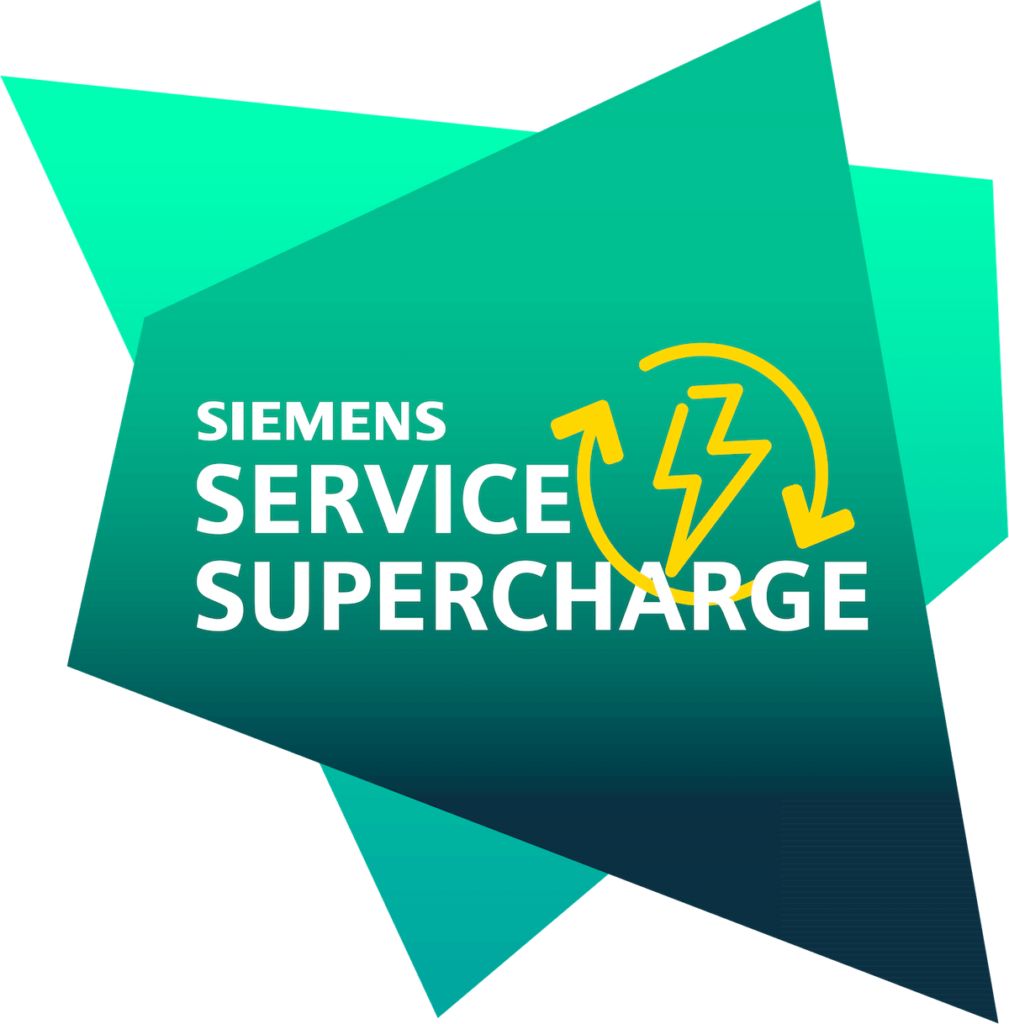 The Concept
Aligning with Siemens existing sales process for Digital Services, our approach was to create a virtual suite of modular resources: Service Supercharge. Covering all stages of the sales process from building rapport and asking key questions to perfecting pitches and closing the sale, we proposed to deliver this series of modules across a three-month process.
To maintain engagement, energy and motivation throughout the programme, we varied remote delivery methods to create a multi-layered learning experience. Alongside core content workshop sessions, the Service Supercharge programme offered hubs, coaching, assessments and additional workshops to provide a deeper dive into the core topics in an engaging format.
We proposed to differentiate the number of contact hours between two different cohorts and measure the impact of each method at the end. Visually engaging internal marketing collateral was produced by the IW Studio for Siemens' HR team to distribute across Europe. The application process was specifically designed to encourage self-selection, ensuring that the most motivated and committed individuals engaged with the programme.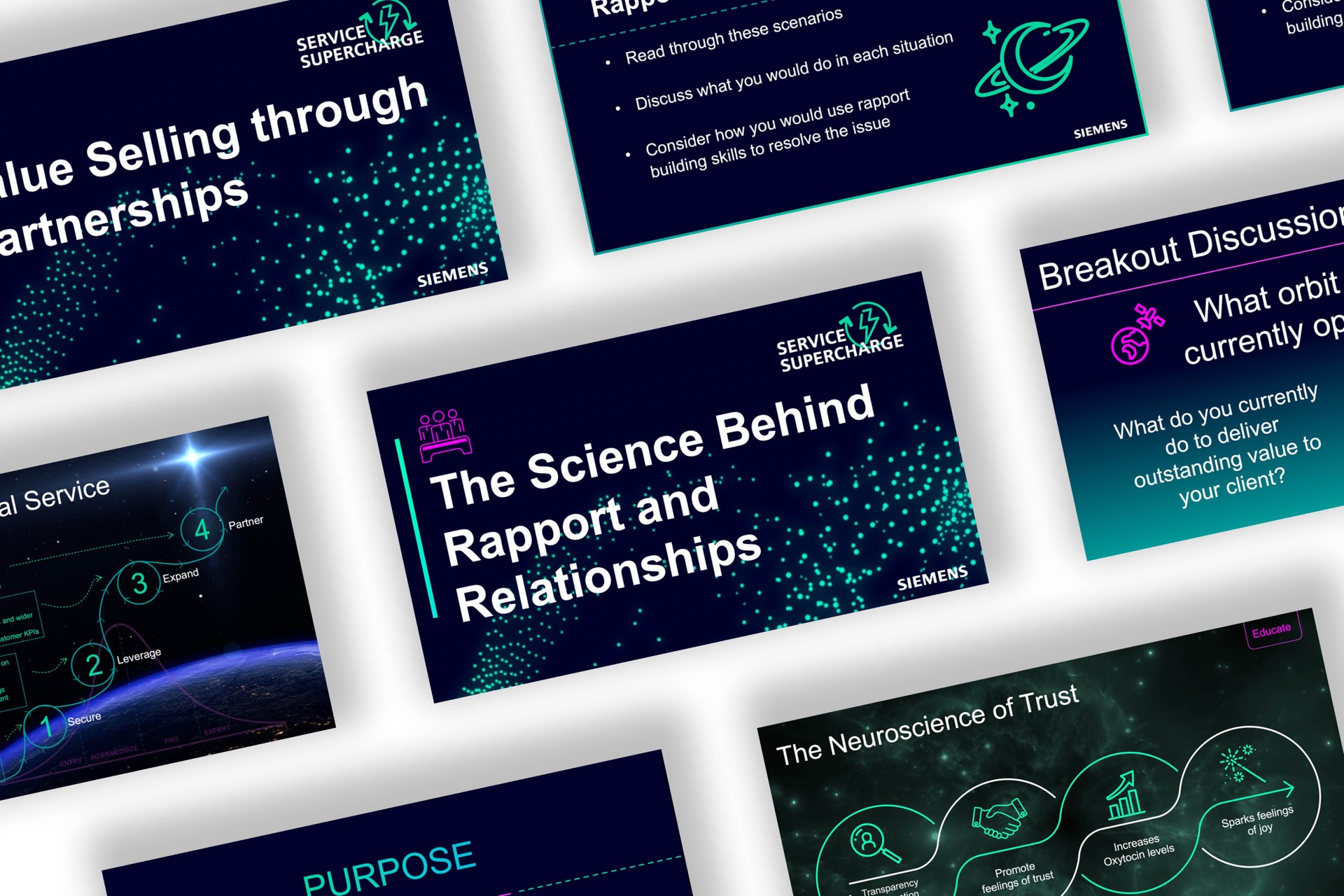 The Project
Collaborating with the President of Siemens SI RSS to launch the first workshop, we delivered the series of 12 core content workshops weekly over three months. During this period, delegates also attended six fortnightly Performance Hubs, three Sales Coaching sessions, three Growth and Impact Assessments and – if applicable – three Sales Manager Workshops.
For all 40 delegates, the sales activity and capability were tracked by pre- and post-assessments. During the Growth and Impact sessions, a live dashboard was set up in Salesforce to track all of the data which provided clear evidence of progression at the end of the programme.
Upon completion, the delegates were asked to reflect on their key learnings with many commenting on their change of mindset and strategy in their day-to-day – a key outcome for the programme.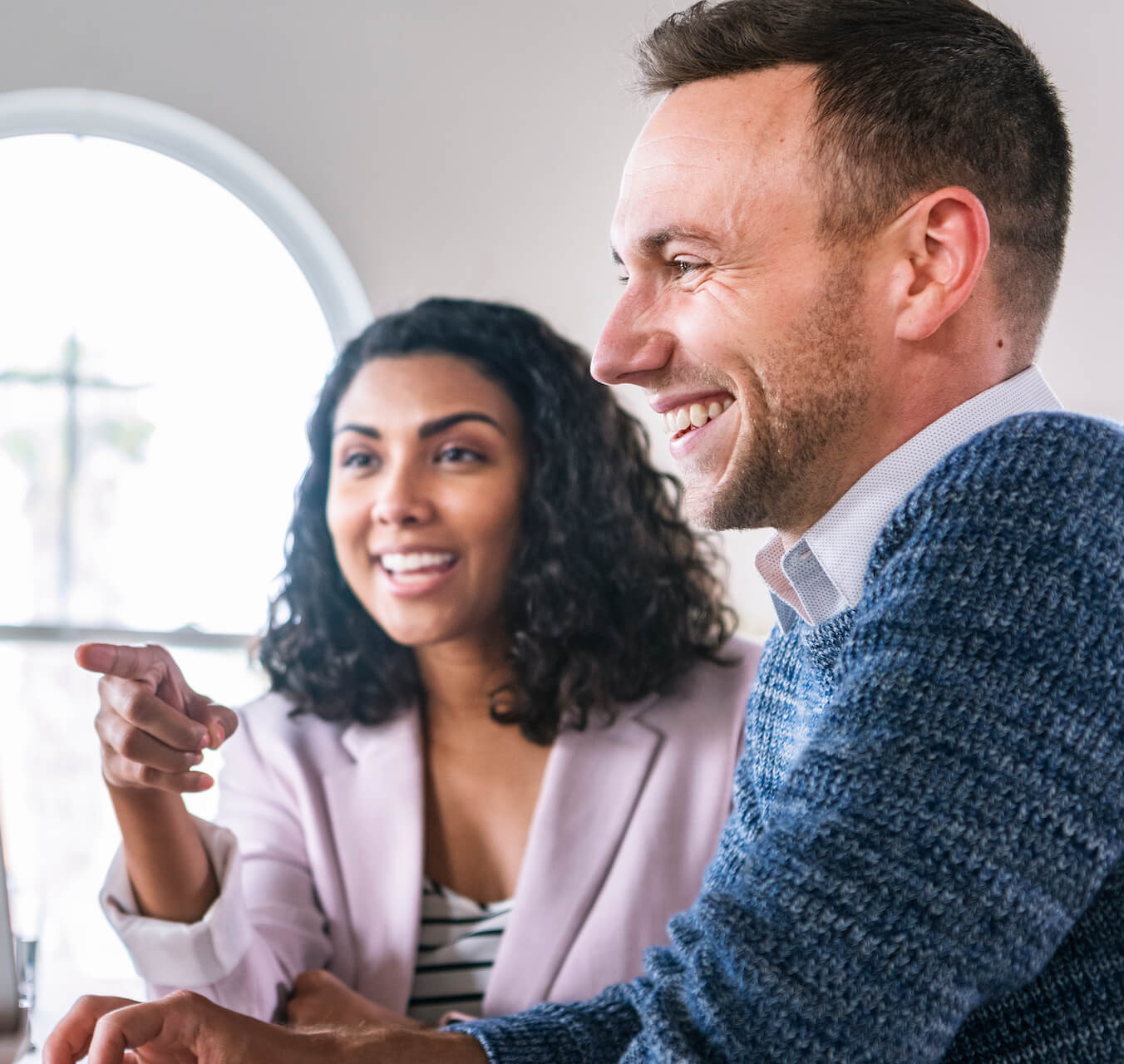 By tracking capability growth before, during and after the programme, we found: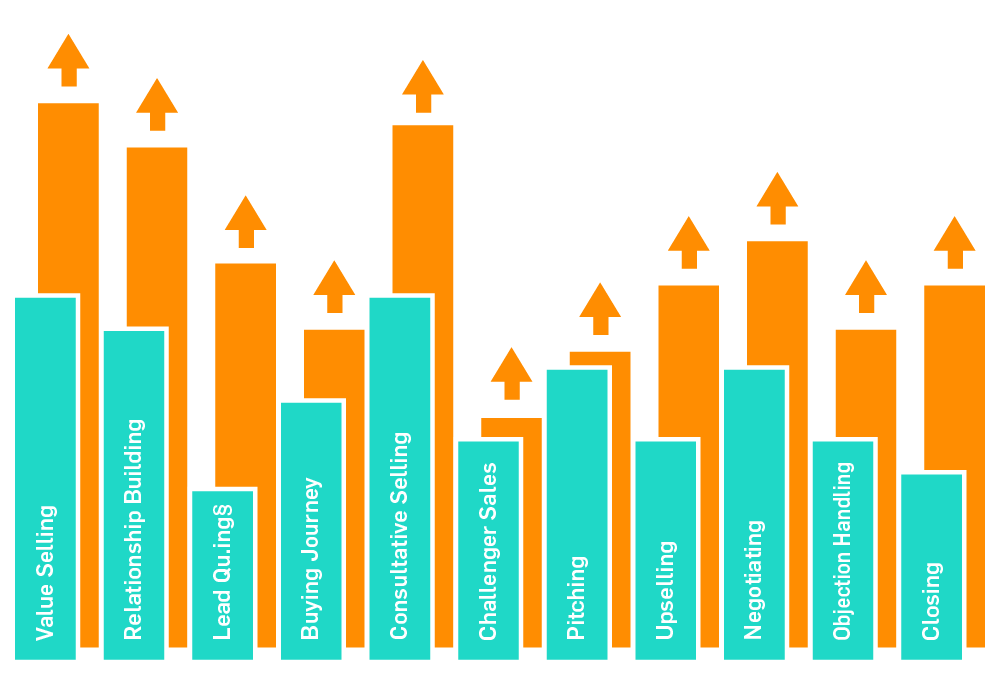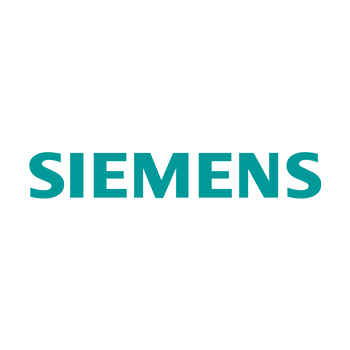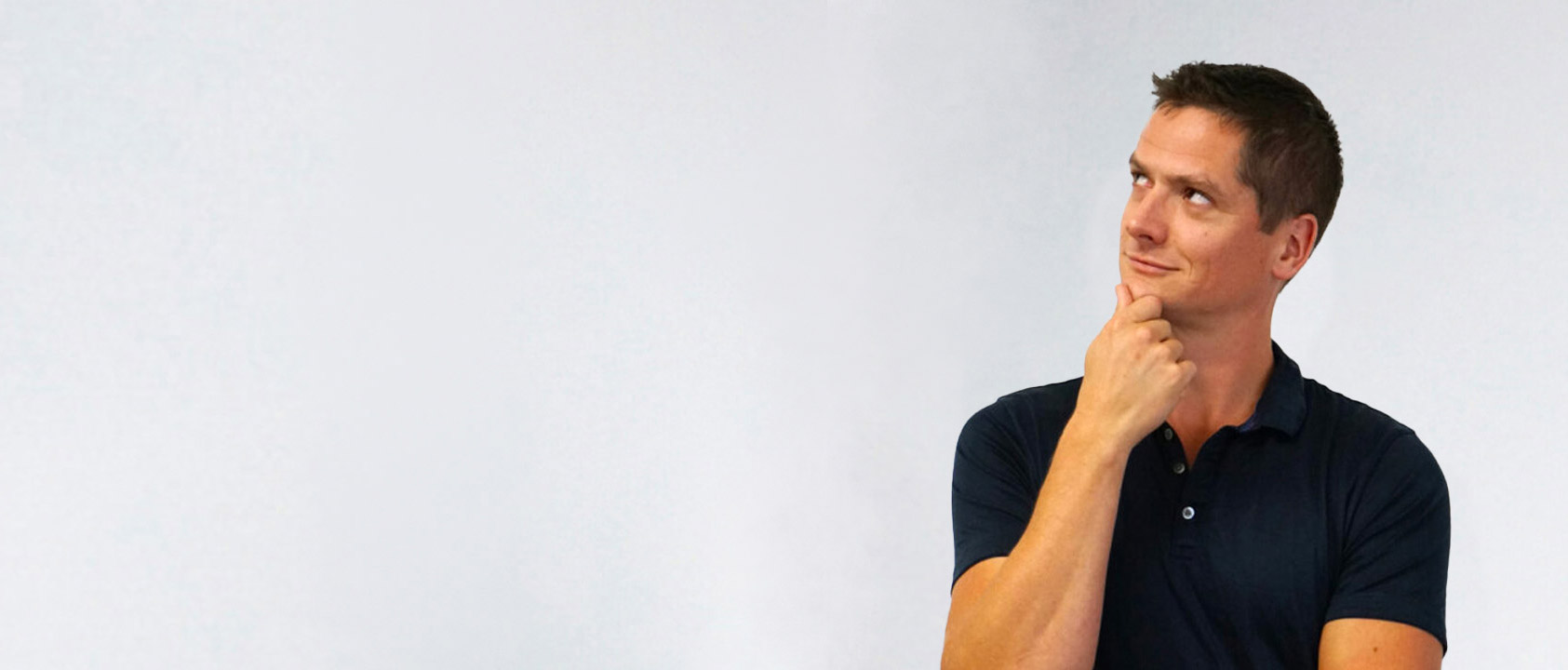 Find out what we can do for you