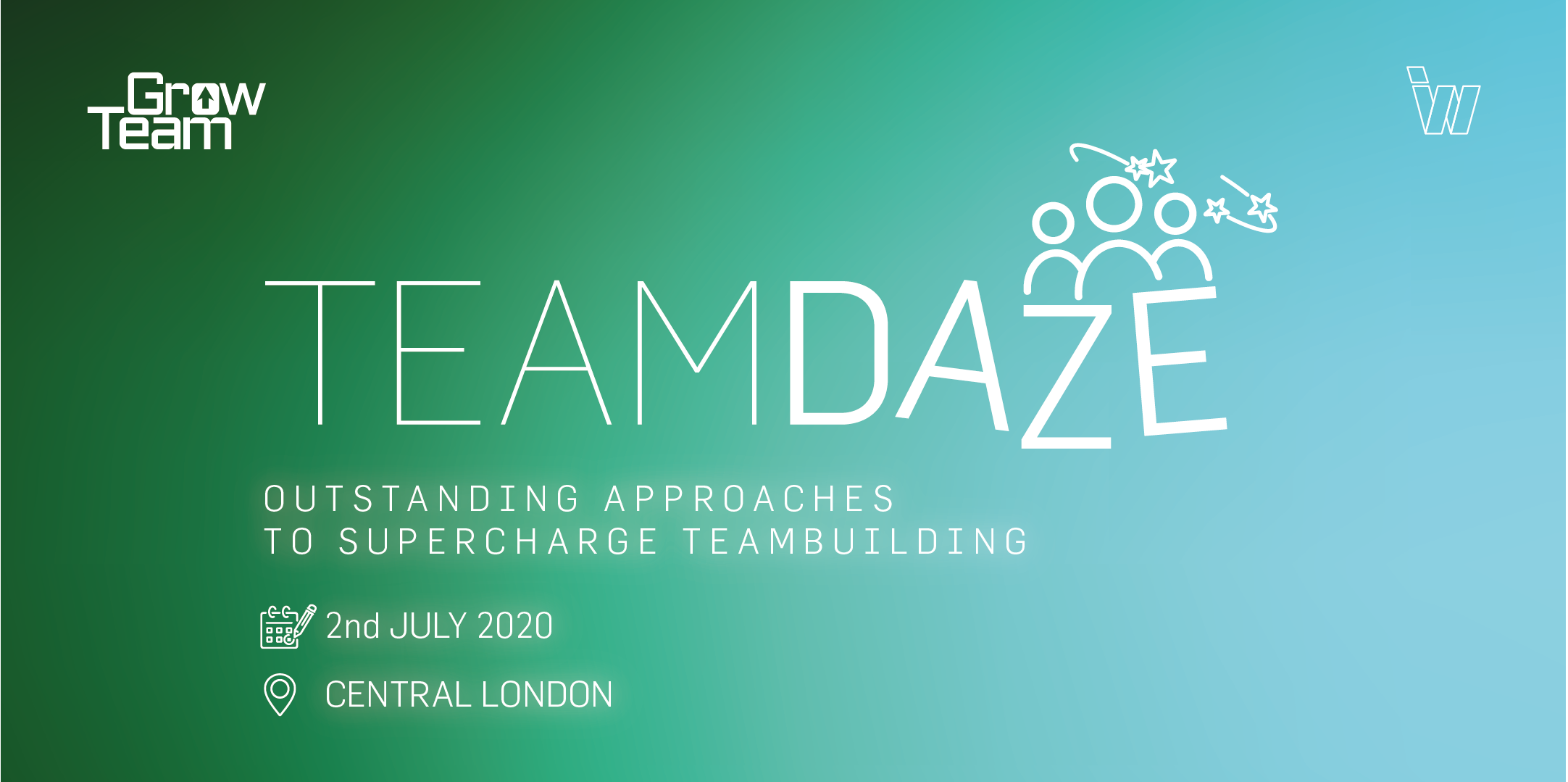 Team building is a popular concept in organisations of all sizes. Leave the laptop and get out of the office for a day with colleagues. Go-karting. Flower arranging. Chocolate-making. Pub. It'd be a blast if it was with your friends instead of that person from Accounts. Generally, they're great fun. But here's the dizzying challenge… How do we use team building to achieve business results?
Our experience building teams all over the world has given us a unique perspective on how to go beyond just entertaining teams and actually giving them formative experiences that achieve extremely positive business outcomes. A team building should be constructive by definition. We're sharing a world class approach to create effective team days that are both fun and results-focussed.
The TeamDaze event is an opportunity to meet with people from across a range of industries dealing with similar challenges, to:
Discuss what you should really be doing on a team day
Share best practice and compare notes with peers
Explore ways to accelerate collaboration in your team
Find out more about our team day service – GrowTeam– a simple way to do brilliant team building experiences, alongside the insight and expertise that Interactive Workshops provide to a global client base.
The Event
The TeamDaze event is an opportunity to meet with people from across a range of industries dealing with similar challenges, to discover:
Why most teams we call teams are not really teams at all
How to address the elephant in the room – many teams have them, not all of teams can talk about them
How to use strategy and team days to focus a team on its most important goals collaboratively
Join us in July if you want to:
Dive into the psychology of teamwork
Learn how to create a unified business team through team days, strategy days and offsites
Leave ready to plan your next team day
The Key Details
Date: 2nd July 2020
Location: London
The Format
Breakfast
Keynote speaker
Workshop – focusing on the 'Myths of Teams'