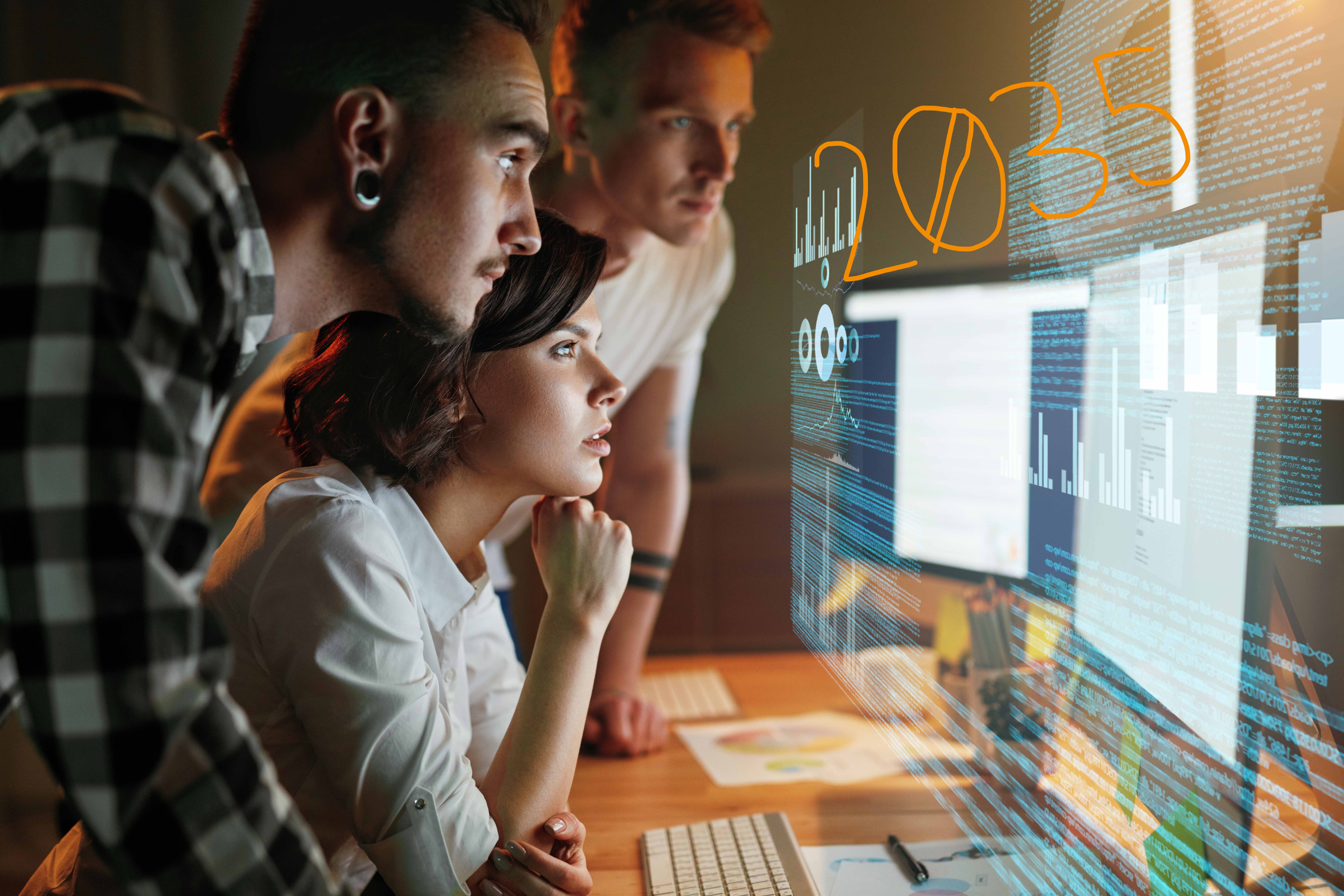 We arrive in the second decade of the 21st century amidst an ocean of uncertainty and change. All students of history know the major life forces that shape our world are political, economic, social and technological. Their influences are complex and far reaching, and our challenge remains making sense of it all. Oftentimes we misinterpret, underestimate or simply cannot see these powerful forces at work.
Leaders within organisations constantly scan the world to ask:
What's going to happen next?
How can I best prepare?
How should I lead?
To begin to answer these questions, we're starting with this one: What will the workforce look like in 2035? In a rapidly changing world, staying ahead of the curve is difficult. The same is true in business. In our next SpeakEasy, we'll spend the afternoon of Thursday 13th June offering accelerated approaches to getting ahead – and staying ahead – of the change curve.
Format:
1–2pm // Drinks, light lunch and networking.
2–4pm // Workshop. Get accelerated approaches to prepare now for Workforce 2035.
4–4:30pm // Mix and mingle.
SpeakEasy is delivered by Interactive Workshops. We provide learning that's working.
Intrigued? Take a look at our interesting work with interesting people at www.interactiveworkshops.com
Register Interest