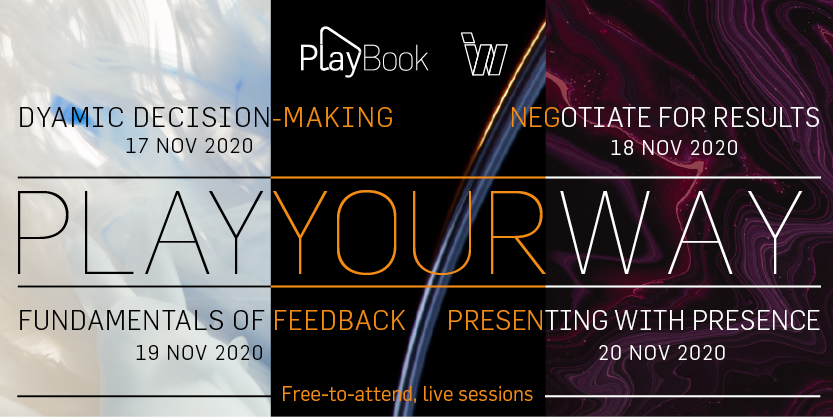 The desire for easily accessible learning and development has accelerated in 2020. Employees are seeking learning opportunities to develop professionally more than ever. But more specifically, we want to access topics that matter and skip the ones that aren't so relevant. We want to plug and play when it suits our schedule.
Enter PlayBook. Unlimited live learning for everyone. In a response to the changing world of work, PlayBook offers the choice of 40+ webinar topics in a schedule that everyone in an organisation's population can tap into. Topics that suit. When it suits.
Play Your Way is a sample week of free-to-attend virtual sessions that PlayBook offers, hosted live by the world-class facilitation team at Interactive Workshops.
Register for a workshop to get a Play Pass for the session. When you receive email confirmation with your Play Pass, simply click the link for the session to be added into your calendar.
Zoom access is required to join these sessions.
Register for Negotiate for Results here