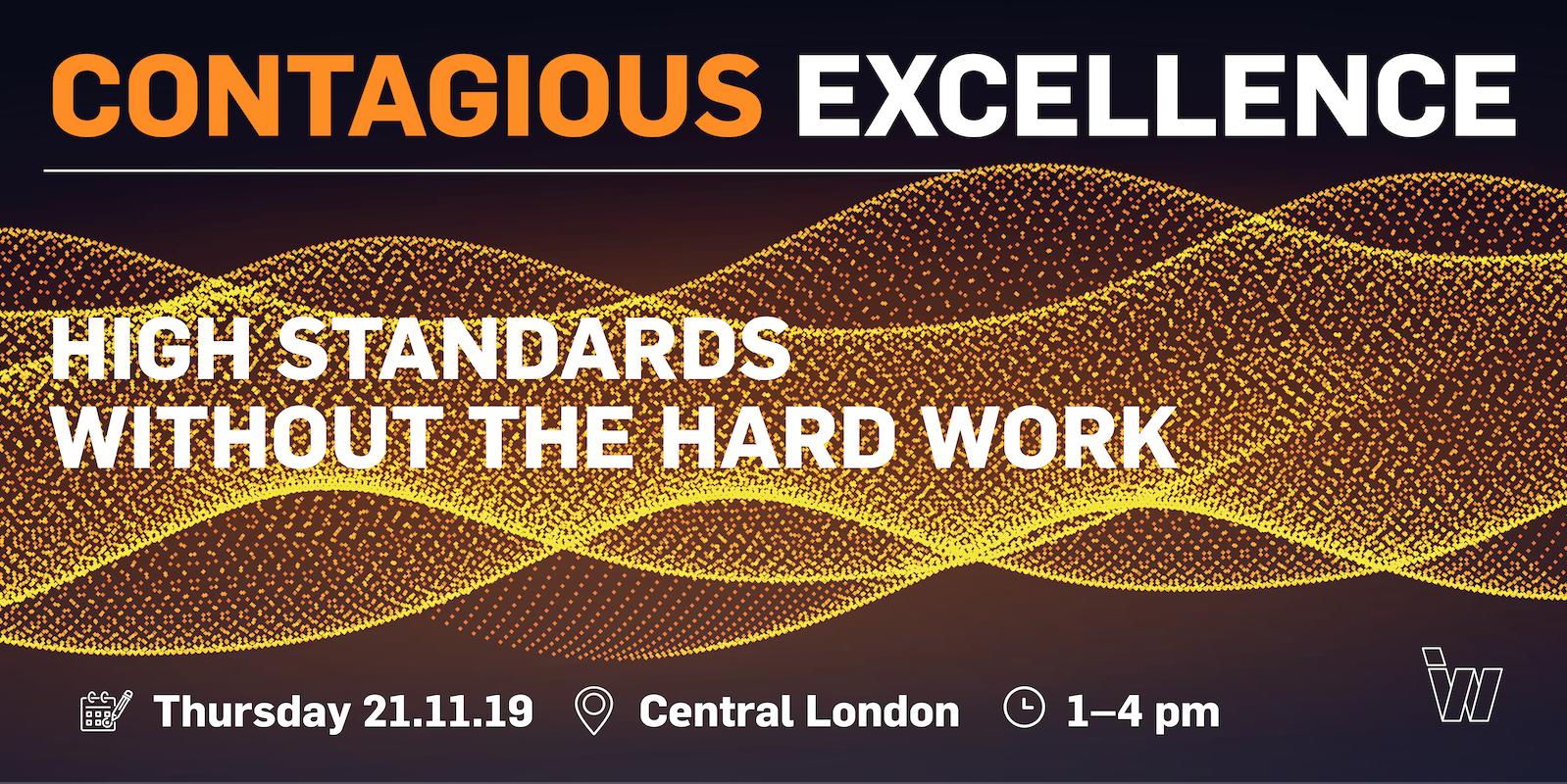 Here's one of the most challenging aspects of managing and leading: Consistently delivering outstanding work. During our adventures with clients of all sizes and sectors we have decoded and deployed the tools to make excellence attainable and scalable.
Join us at Contagious Excellence and learn how to:
Run higher performing teams more easily
Have less management to do
Get greater satisfaction from the working week
Be respected by the business a someone who delivers
Get more done
Drive greater team engagement through relentless focus on excellent work
Leaders with Contagious Excellence turns standards into a cultural phenomenal, and spread high standards like a virus, a form of contagion. All the people that work for them, all the teams they are in, all the projects they work on become infected positively, and most importantly the results are sustainable. As their teams grow and scale, standards rise, ownership grows, and empowerment takes over. We invite you to join us for a unique afternoon workshop will introduce you to the concept of 'Contagious Excellence' through an experiential learning adventure which will inspire your 2020 people development plans. Expect our trademark sharp, relational and experiential workshop style.
WARNING: We may infect your thinking with some seriously impactful ideas.
PLEASE NOTE: Brain power is important so we will feed you properly and advise you to come fully charged.
During these short few hours together, you will:
Develop yourself towards excellence in one area of your personal operation
Experience an interactive learning adventure
Have an unusually fun AND productive afternoon
Meet a bunch of the IW team and become part of our extended family
Tickets are limited and we always like to over cater the important stuff so please reserve your ticket so not to miss out and please feel welcome to bring a colleague or friend with you.
Register via Eventbrite here:
https://www.eventbrite.co.uk/e/contagious-excellence-tickets-77083261109?aff=ebdssbeac